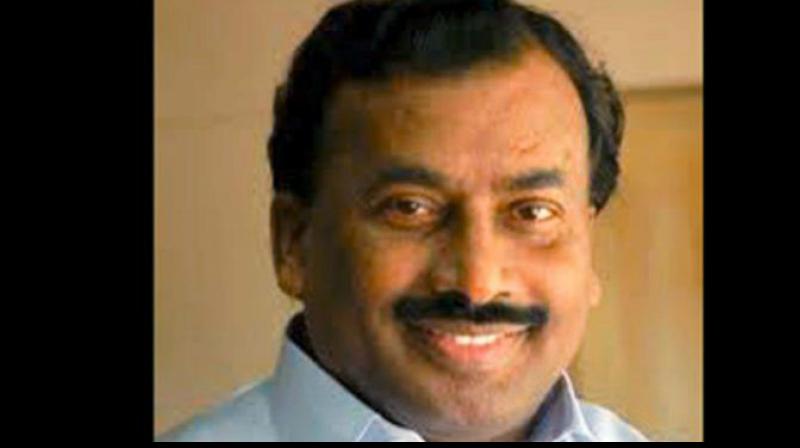 Chennai: Even as the DMK is awaiting the hearing of its petition regarding conduct of elections to local bodies, following the State Election Commission on Monday notifying the polls only for rural local bodies, in the Supreme court on Thursday, a senior leader of the party said DMK has never been afraid of polls.
"The DMK has witnessed many wins and defeats in the elections; it is not just a political party but a social movement; we are only insisting that the local bodies elections are held without any bungling," the party's deputy general secretary, V P Duraisamy said.
Explaining the DMK's objections to the holding of the local bodies polls in the way the AIADMK government was going about it, Mr. Duraisamy said under the Panchayati Raj and Nagarpalika Acts, these elections will have to be held once in every five years.
However, during the last three years, the ruling AIADMK had not come forward to hold the elections, which has deprived funds to the tune of Rs.18,000 crore from the Centre to the State, said Duraisamy.
Stating that the delimitation of wards for the local bodies had not been done properly, Mr Duraisamy said there was no clue as to how this exercise had been taken up in the recently carved out five new districts in the State. After the bifurcation of some of the erstwhile districts, district panchayat councilors would find their areas split between two districts, but they would be able to allocate funds only for one district. So this is a major anomaly that has to be addressed, he urged.
In re-drawing the boundaries of wards, the distribution of population has not been even, Duraisamy said, adding, this was another major issue. In places, one ward has 18,000 voters and another ward only 800 voters. Further, the reservation for ST/women has not been done properly, he said, adding, all these issues have been raised in the DMK's petition before the Apex court.
Mr. Duraisamy said the Supreme Court could either stay the notification until these anomalies were rectified. But if the Apex court still says the polls could be held, the DMK was ready to face the elections, he added.
...