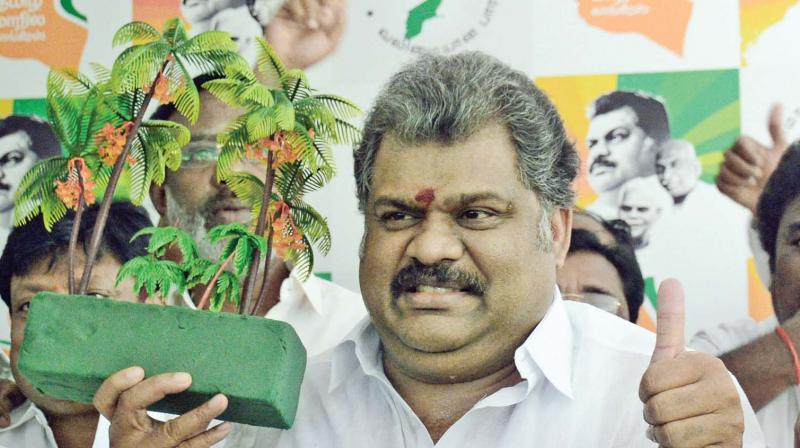 Chennai: The alliances, which faced the 2016 Assembly polls are mostly intact as the parties in the state gear up for the local body elections likely to be held in October, except questions over the continuance of the PWA alliance with the DMDK.
The AIADMK is unlikely to take new partners for the civic polls after capturing power by fielding candidates in the 'two leaves' symbol in all the 234 constituencies. The party has already started its preparations with party units holding consultation meetings in all the districts.
The DMK's relationship with the Congress and IUML continues and they were seen working together in the Assembly after the suspension of 79 DMK MLAs.
The allies participated in the public meetings organised by the DMK to condemn the suspension and they walked out from the Assembly along with the DMK on every occasion. However, the Tamil Maanila Congress is trying to join the DMK alliance as its leader G.K. Vasan has a good rapport with DMK treasurer M.K. Stalin.
The PMK and BJP had announced that they would go it alone in the local body elections too. The PMK is planning to field candidates in all the 200 wards in Chennai, besides supporting popular social activists who could take the plunge in the corporation polls.
The party is hoping to do well in the rural areas of north Tamil Nadu and a few districts in the delta region. The BJP is hoping to strengthen the party at the grassroots level and boost its bargaining capacity in the Parliament polls.
The PWA comprising Vaiko's MDMK, Viduthalai Chiruthaigal Katchi and Left parties had an alliance with actor Vijayakanth's DMDK in the Assembly polls.
But, so far Vijayakanth had not conveyed his stand on the civic body elections.
The parties in the PWA feel that their vote share in the Assembly polls is not an indication of their real strength and had vowed to show their support base, besides their areas of influence in the local body polls.
...