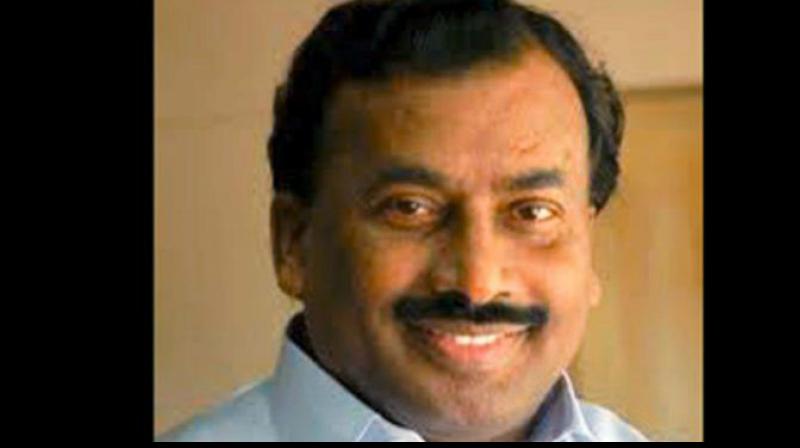 Chennai: Chennai corporation council on Thursday witnessed a war of words between the Mayor and DMK councillors. It all started after the Mayor Saidai Duraisamy requested the media not to encourage DMK councillors, who often boycott council proceedings citing that the Mayor was not providing time for them to raise public issues.
"The fact is that they have walked out 58 times in the last five years failing to discuss local civic issues", the Mayor told reporters adding that the biggest charge they level against me is that "I shower encomiums on Amma (chief minister Jayalalithaa) and pass resolutions thanking the state. The funds and the permission required for the civic projects is coming from the state, so what is wrong in council extending its gratitude", the Mayor emphasised.
To this, DMK floor leader Subash Chandra Bose and other DMK councillors objected and said the Mayor was misguiding the media. Participating in the heated debate councillor Deva Jawahar shot back that a flyover at Kolathur constituency, represented by DMK leader M. K. Stalin, was purposely delayed by the AIADMK-led corporation. He also said if the Mayor proves his point correct with valid papers he would resign his councilor post immediately.
Responding, the Mayor said all files related to the proposed bridgework at Kolathur will be tabled in the council for the public and the media to know the truth.
"Rather than discussing local issues pertaining to Chennai, the Mayor converts the meeting to a political event, please tell me who is at fault", Bose told DC.
"Women councillors of the ruling party often boo DMK representatives inside the council hall and use foul language. Whenever a DMK councillor seeks a chance to discuss a point, abusive words are used against us, the media knows about it, but only the official proceedings are reported", rued a DMK councillor wishing not to be named.
...