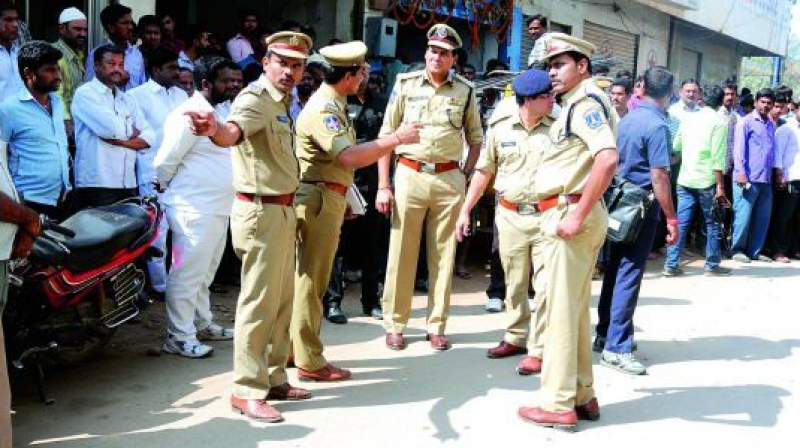 Hyderabad: Three Class X students studying at the Government High School in Jillelaguda who went missing from school on Sunday, after attending a special class, were found at their friend's home on Monday. In another incident a Class X girl who went missing in Badangpet was also found on Monday.
The girls were identified as K. Srilatha, M. Sravani, S. Sandhya Rani and G. Sirisha. Police said Srilatha, 13, and Sravani, 14, both from Jillelaguda and Sandhya Rani, 14, from Venkateshwara Colony are Class X students of Jillelaguda ZPHS. On Sunday morning they came to school for a special class.
When they did not return home in the evening their parents filed a complaint.
Police tracked them to their old friend Indu's house in Saidabad. She was their former classmate. Police found the girls were scared of failing in the Class X examinations and decided to run away from home. When Indu tried to inform their parents they threatened to commit suicide.
In the other case, G. Sirsha, studying in Class X at Badangpet ZPHS, and her 5-year-old sister Soujanya went to a temple. She dropped Soujanya at home and left saying that she was going to talk to a friend outside.
She was found at a friend's house. Police found that she had decided to run away as her mother had scolded her for spending too much time talking on the mobile phone.
"We rescued all the four girls. They are safe. We counselled them in the presence of their parents and handed them over," Meerpet inspector N. Rangaswamy said.
...