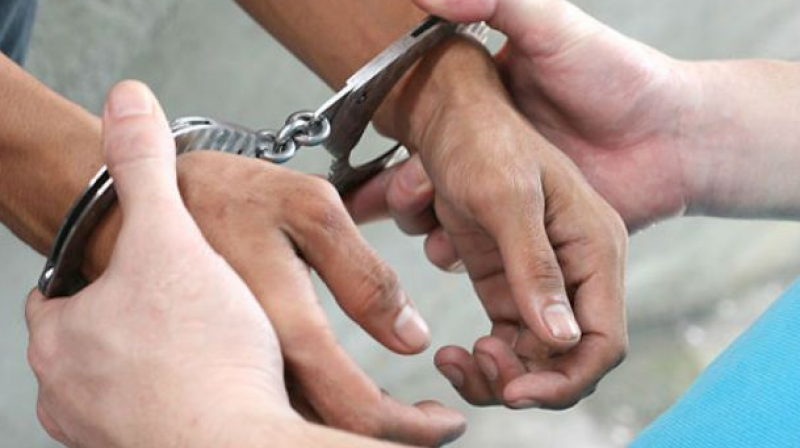 Vellore: A police officer of the Anti-land grab cell in Vellore district, was caught red-handed in the premises of the SP's office here while allegedly receiving a bribe from a complainant on Tuesday.
The DSP, Mr.Usman Ali Khan (57), is under a cloud after allegedly trying to take money from a complainant named M.S. Kumaresan (52) to investigate his land-grab complaint. .
Four months ago, M.S. Kumaresan (52), hailing from Arcot, bought a residential plot at Arappakkam in his wife Sujatha's name. Later, he gave power of attorney to D.Ajay who sold the land without the knowledge of Kumaresan. When Ajay refused to handover the money to Kumaresan, he approached anti-land grabbing official of Vellore, Mr.N. Usman Ali Khan and urged to take actions against Ajay and five others who were involved in it.
Usman, who dealt the case had nabbed one person among the five and allegedly demanded a bribe to further the investigation. Due to the currency crisis, Kumaresan was given a leverage of paying the bribe in seven installments. On knowing of this issue, Sujatha reached out to anti-corruption officials of Vellore and complained about it, which led to Usman Ali Khan being trapped today while allegedly receiving first installment.
Subsequently, a complaint has been registered and Usman's house at Sathuvachari has been raided by the Anti corruption officials. The accused official has been booked under Prevention of Corruption Act.
Mr.M.Balasubramaniam, additional superintendent of police said, "He is living all alone in Sathuvachari, leaving his family in native district Villupuram. While investigation is still under progress there is nothing valuable or suspicious found in his house so far. Some other official will soon take the case filed by Kumaresan. "
...