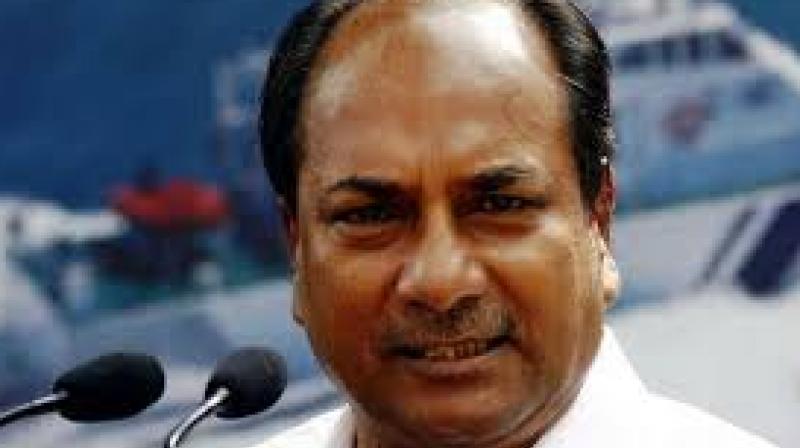 THIRUVANANTHAPURAM/THRISSUR/KOZHIKODE/MALAPPURAM: Senior Congress leader A.K. Antony has said that the central government order banning the market sale of cattle for slaughter  should the shredded and thrown into the waste basket. His call to defy the order came on a day when the UDF strongly protested against the central order issued on  Friday.  The UDF  also decided to observe black day on Monday in this connection.   Opposition Leader Ramesh Chennithala, former KPCC president K. Muraleedharan and  Muslim League leader P. K. Kunhalikutty also condemned the central move.
Mr Antony, who was inaugurating the Jawaharlal Nehru memorial day programme at Indira Bhavan here,  alleged that the BJP government was  trying to execute the RSS agenda. "The Opposition parties' meeting on Friday was the  first step towards  fighting  Modi.  All  parties should unite  to protect people's interest and  secularism in the country," he said. Mr Chennithala said in Thrissur that the slaughter ban order will be resisted both politically and legally. He has also shot off a letter to Prime Minister Narendra Modi expressing the front's anguish against the controversial decision. "Modi government can't decide what the people should eat. The decision will have economic ramifications and affect 26 lakh farmers and cause a loss of Rs 26,685 crore,"  he said.
Congress MLA Muraleedharan said that the RSS  agenda to sneak into the kitchen  cannot be allowed.  He told reporters in Kozhikode, "it is up to the owners to  sell an  animal or not. "If it is not for meat,  who will buy an aged cow?"  he asked. "Without considering the practical aspect, the  RSS is carrying out its hidden agenda,"  he added. Indian Union Muslim League national general secretary P.K. Kunhalikkutty said in Malappuram that the Modi government was implementing  its communal agenda through banning the sale of cows and buffaloes for slaughter. "The people of India should unite against the ban. The one-sided ban without discussion shows the communal agenda. This is a challenge to the federal system  and the farmers. It is  fascism,"  he said.
...