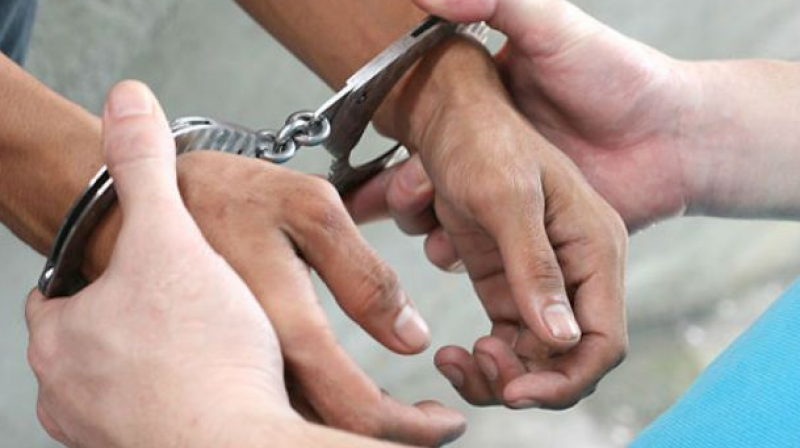 Kolkata: A woman has been arrested from the New Alipore area of the city for allegedly trying to "kill" two salesmen of a kitchen-chimney company when they went to her home to receive payment for a product she had purchased a month back, police said on Saturday.
Madhumanti Saha, in her 50s, has been arrested from her residence in New Alipore's P-block for allegedly spiking drinks she had offered to the two salesmen Amit Chakraborty and Somnath Mondal of a chimney company when they went to her home on Friday to receive payment for the chimney, a senior officer of Kolkata Police said.
Amit Chakraborty fell unconscious after having the "spiked" drink while Somnath seeing him in that state tried to contact his seniors but was stopped by the woman, the officer said quoting the complaint of the company.
"First the woman tried to snatch Somnath's phone and unleash her dog on him when he tried to contact his senior officials," the officers said.
Somnath Mondal, somehow, managed to escape and went to the New Alipore Police station and then rescued Amit Chakraborty in an unconscious-state and admitted him to a nearby hospital, he said.
The police arrested the woman after the company lodged a complaint against her in connection with the matter.
"She had purchased a chimney last month and paid the amount through a cheque which bounced. When she was informed about the matter, she said she will be paying the amount in cash and had invited officials from the company," the Investigating officer (IO) in the case said.
Asked whether, the woman tried to kill the two persons by "poisoning" them, the officer said, "We have collected evidences from the spot and sent it for forensic tests to ascertain whether poison was used in the drinks or not."
...