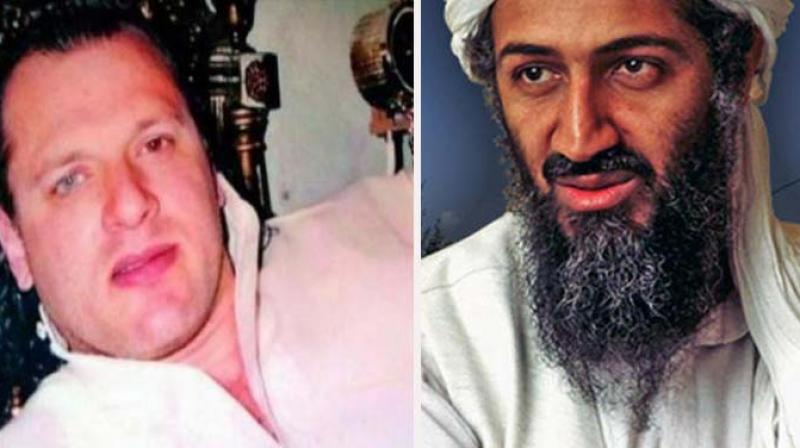 New Delhi: Pakistani-American terrorist David Coleman Headley liked Osama bin Laden's theory of having several women in one's life but found Pakistani women to be cumbersome than those from Arab countries, says a new book.
Laden's father, Mohammed bin Laden, had at least 54 children from 22 different wives. So while Laden was attending college, he and a friend decided they would each also take several wives and have large families.
Laden himself had over 20 children from six wives. "Laden later developed a theory on the advantages of having several women in one's life. Four was the optimal number, prescribed by the Prophet Muhammad himself, according to bin Laden," writes investigative journalist Kaare Sorensen in his new book "The Mind of a Terrorist."
"One is okay, like walking. Two is like riding a bicycle: it's fast but a little unstable. Three is a tricycle, stable but slow. And when we come to four, ah! This is the ideal. Now you can pass everyone!" he says quoting Laden.
According to the author, Headley was, as usual, very excited about Laden's thoughts, including those on women. "Headley himself loved women. And he had many of them. He bragged to a group of friends that he had been with more black women than his entire class at the military academy combined.
That was about one hundred students," the book, published by Penguin Random House India, says. It contains Headley's personal emails, revealing the psyche of the terrorist.
"But he (Headley) found Pakistani women to be cumbersome. They'd all seen too many Bollywood movies with big, dramatic romance scenes, and they didn't want to live their lives as the third or fourth wife in a complicated marriage," argues Sorensen.
"Arab women are much more understanding and open to it. They only ask that you be fair," Headley wrote to his friends, he says.
However, the author says Headley's many women were also his Achilles' heel.
"He could manage the American narcotics authorities; connections to the drug trade; heroin smugglers in Pakistan; major Iqbal from the intelligence service; and Pasha, Sajid Mir and the others in Lashkar, and he could juggle all his roles and opportunities at once - without everything coming crashing down to the ground.
"But when it came to women - wives, girlfriends, friends and his own mother - everything went wrong," he says. Headley revealed too much and there was always one who talked; her name was Faiza Outalha, the author says.
"She was originally from Morocco, but she was studying medicine at a university in Lahore, and it's not difficult to see why Headley fell for her. In late February 2007, the two got married in Pakistan...Near the end of 2007, less than a year after they got married, his relationship with Faiza was on the verge of collapse," the book says.
In December 2007, Faiza talked her way into the American embassy in Pakistan.
"She was angry and loudly let the agents from the department of state's security agency know that her husband, an American citizen, was a terrorist. He had stayed in
Lashkar-e-Taiba training camps and sometimes spoke about suicide missions, she said. And he might be involved in some activities in Mumbai.
"A few months before the Mumbai attack, Faiza went directly to Lashkar leader Hafiz Saeed and asked for help in saving their troubled marriage. Saeed then paid a visit to
Headley, who downplayed the matter and explained that he had been busy with his Lashkar duties and hadn't had much time to take care of wife number two," the book says.
Faiza and Headley, however, got back together again, and that they watched the terrorist attack in Mumbai together on Headley's TV in their house in Lahore, Sorensen writes.
...