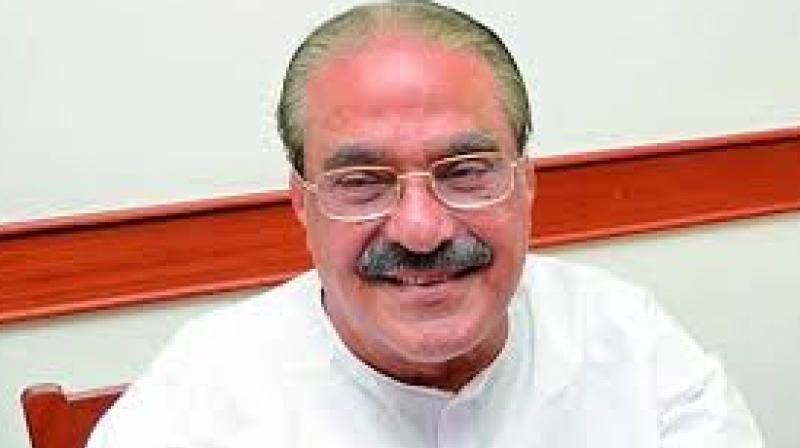 Kochi: The Cochin University of Science and Technology (CUSAT) finally took a formal decision to scrap the former finance minister's name from the K M Mani Centre for Budget Studies, established in March 2012 at the university when he was the finance minister. The decision was taken at the Syndicate meeting held on Saturday. "The centre will now be known as the 'Centre for Budget Studies' as in the State Government Budget book. The proposal has come from the Vice-Chancellor itself over a year back and a formal decision was taken today. The centre will be attached to the Applied Economics department and the faculty there will conduct the classes," sources said.
K.M. Mani had quit as the finance minister in November 2015 over the bar bribery scandal. The recent controversy over the alleged ragging issue at CUSAT hostel was taken up by the syndicate which discussed ways to prevent such issues in the future. A sub-committee was formed which would take up measures like reshuffling of hostel inmates to avoid ragging. "First year students will be given the preference and given hostel accommodation separate from the seniors," they said.
Meanwhile, the syndicate decided to cancel interviews to the faculty posts of the School of Legal Studies (SLS) scheduled to be held on April 25 in the wake of charges that ineligible candidates were being considered. "All vacancies to the faculty posts of SLS will be re-notified," the sources said. The Cochin University employees union had alleged that the candidature of Sheena Shukkur, pro-vice chancellor of Mahatma Gandhi University, was being considered again although it was rejected by the scrutiny committee back in 2015. Other decisions include giving training to the staff in the library for effective implementation of the RFID (Radio Frequency Identification) technology and approval for the recent agreement reached with the Cochin Shipyard Ltd for academic and industrial co-operations.
...