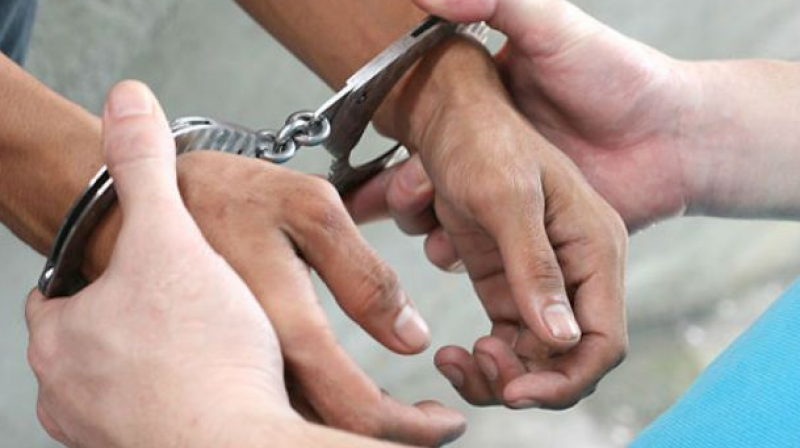 Chennai: The City Police, on Tuesday, arrested one more person in connection with the murder of the 3-year-old girl in Ennore. The arrested was identified as Sekar, also a resident of a Tsunami resettlement colony, and father of Revathi, the prime suspect who was arrested earlier on Monday.
Sekar reportedly aided his daughter Revathi who confessed to have gagged the child to rob the latter of her gold pendent, silver waist chain and silver anklets. Sekar had come home to find the girl dead and helped Revathi dispose of the body.
While cops are in denial mode on the sexual assault on the child, the haste with which the government announced the solatium of Rs 3 lakhs for a murder-for-gain raises suspicion.
At least a dozen murder-for-gain cases involving women were reported in Chennai last year, but bone of the cases caught the attention of the State. It was the sexual assault and murder of a 7-year-old girl in Moulivakkam which grabbed the attention of the State and solatium was offered.
A senior police officer maintained that the doctor had not made any positive findings of sexual assault on the corpse during autopsy. The official added that swabs from the body had been sent for forensic analysis and the reports are awaited. The death report issued from the Government Stanley Hospital stated otherwise. The cause of death in the report suggested that the child could have been killed after sexual assault.
"We had invoked the provisions of Prevention of Children from Sexual Offences (POCSO) Act while registering the case, and sent the copies of the First Investigation Report (FIR) to the court. We make it a point while giving an inquest for post-mortem to check any sexual assault when the corpse is that of a woman dying of unnatural cause or under mysterious circumstances. Based on the outcome of post-mortem report, the necessary recommendations will be made to the court to either drop the section or to add more sections," the official explained. Sources said that a paramour of Revathi was still being quizzed.
...