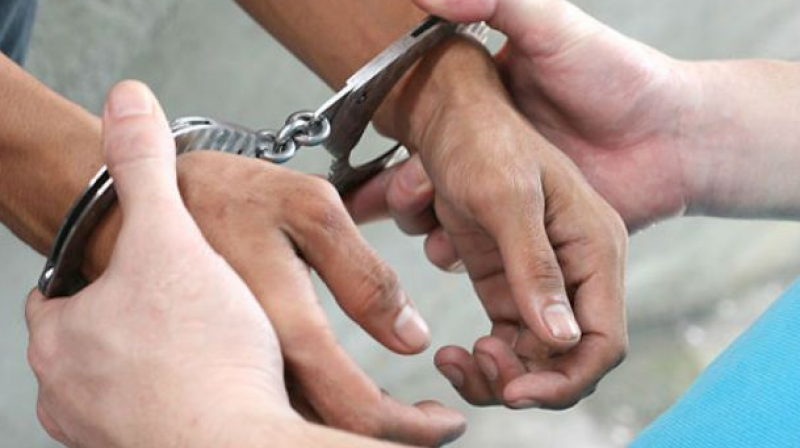 Mangaluru: The Dakshina Kannada district police arrested a man in connection with a double murder on Tuesday in Kuriya village.
Shekh Koggu Saheb (70) and his granddaughter Shamiya Banu (16) were found murdered, while his wife Khatijabi (65) was critically injured on Tuesday morning.
The police, who looked into different angles, succeeded in cracking the murders within 24 hours. The arrested, Karim Khan, is a resident of Kattattaru in Kuriya village.
He was reportedly at the house of Sheikh Koggu Saheb around 11 pm on November 17 with an intention to rob. He had entered the house from the roof when the family members spotted him.
Scared that he would be caught, Karim Khan took a sickle in the kitchen and attacked the three family members.
The police said that Karim also had some differences with Koggu Saheb over some financial issues. In the attack, Koggu Saheb and his granddaughter died, while Khatijabi suffered serious injuries. Khan took away 30 gm of gold jewellery and Rs 6,000 cash.
Nobody knew of the incident till Koggu Saheb's son Rajab, who stays in Puttur, came home on Wednesday morning and found his father and niece dead and mother seriously injured.
Based on the information provided by beat policeman Bhimsen, the police arrested Karim Khan and recovered the gold from him.
Sources said during the attack, Karim had sustained injuries and had taken treatment. This too is said to have helped the police in zeroing him.
...