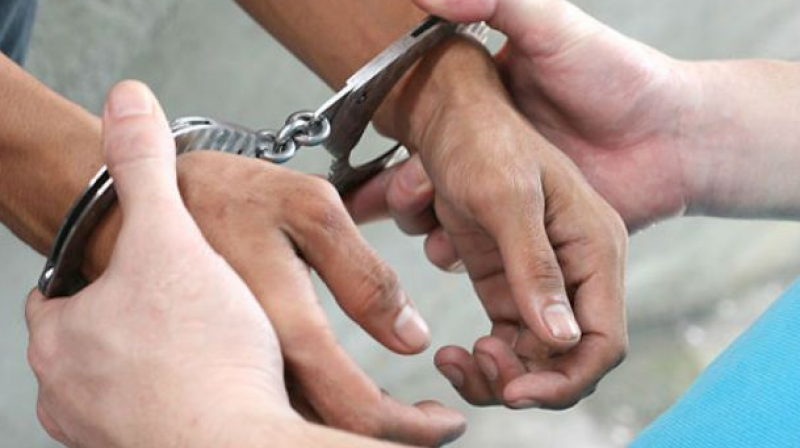 Kochi: Seven persons, including a local DYFI leader, have been arrested for allegedly threatening and swindling money from a businesswoman by claiming that they were close confidantes of Chief Minister Pinarayi Vijayan. The arrested were identified as Kamaludheen M (43), a resident of Edapally North Village, V. Joshi (48), a native of Karayimuttom in Thrissur, A. Siddique (35), a resident of Elamkulam, Vincent Antony (39), a native of Elamakkara, S. Ajayakumar (44), a native of Tammanam, Niyaz Aziz (25), hailing from Talayolaparambu, Kottayam, and K.K. Faizal (42), a resident of Tammanam.
The Central Police nabbed the accused on Tuesday night based on the complaint filed by Sandra Thomas, who runs a jewellery shop in Broad Way, to the DGP. Following the arrest, DYFI expelled Siddique, who was its Kaloor Masjid unit member, from the organisation. According to cops, the harassment started after the victim and main accused Kamaludheen, who also runs a jewellery shop in Broad Way, entered into a deal to buy a property in September 2015.
"According to her complaint, victim agreed to purchase five cents of land and the house of Kamaludheen for Rs 1 crore. He accepted Rs 50 lakh as advance and asked the victim to pay the remaining amount in various installments. He even registered the property in her name. "But within days of striking the deal, the main accused along with others began to issue death threats to the woman by entering into her shop and residence, asking her to pay nearly Rs 1.25 crore more immediately," the police said.
The accused forced her to handover her 4,000-sqft house, eight cents of land, blank cheques and Income Tax documents to them. They even took her luxury car and costly watch besides an additional `6 lakh as "interest". "In her written complaint she claimed that the accused used to claim they were close confidants of Chief Minister Pinarayi Vijayan and that they were accused in various murder cases," police added.
...