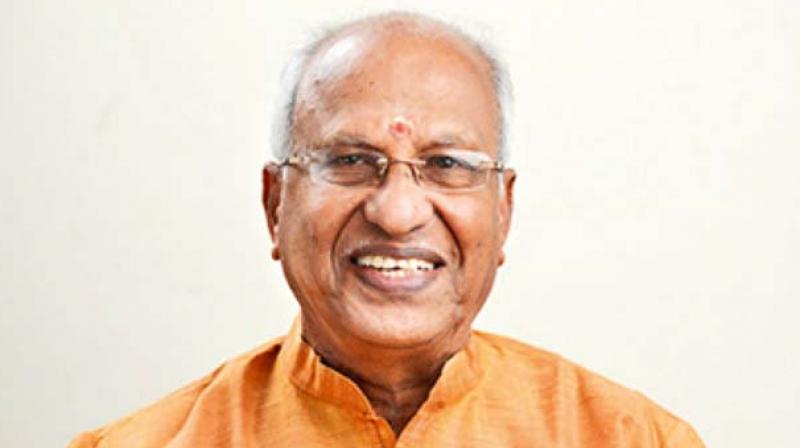 THIRUVANANTHAPURAM: The legend says the state of Kerala was created when Lord Parasurama's battle axe fell on the spot where the present day Thiruvallam Parasuma temple sits. However, congestion, massive dearth of parking space and lack of clean ghats to conduct bali offerings here affect the iconic temple and local residents around. Now, unlike earlier, the temple attracts footfalls many times during a month. Making matters worse, the Kazhakoottam- Karode NH bypass development is also expected to eat up more space at Thiruvallam.
Nemom MLA O Rajagopal has called for the implementation of a holistic master plan and has submitted a proposal in this regard to MP Richard Hay demanding central funds for the project. One of the proposals is to create a new ghat on the island Lanka located on Karamana river away from the temple. During the annual Karkidakavavu devotees, sit on filth on the land and in polluted water to make their offerings.
The ghat is situated at the mouth of the confluence of Karamana and another canal and Killiyar also joins the waterbody some distance from here. "Island Lanka is held by private individuals and is accessible from the present bathing ghat by a bridge. This area can be developed for offerings during auspicious days," said P Sabesan, a local resident. The master plan envisages acquisition of land for this.
At least 50 vehicles should be able to park around the temple which presently can accommodate only a dozen vehicles. This sometimes blocks the thoroughfare of local residents. "Now during auspicious days, vehicles line up on the side of the NH," local residents said. The ancient temple that is protected by the archeological department has been camouflaged by concrete buildings due to development that came up when there was no master plan. The MLA said that state departments like PWD, Inland Navigation and Pollution control would be taken into confidence for the development here.
...