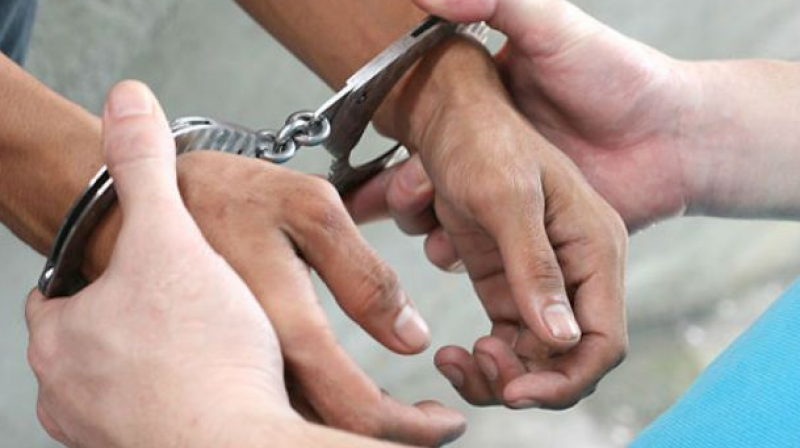 Hyderabad: The police has arrested the real suspect in the KBR Park car crash case and has booked him under the NDPS Act after DC published a report with photographic evidence.
West zone police arrested a 20-year-old student, who is pursuing BBA in the US, and has charged him under the Narcotic Drugs and Psychotropic Substances (NDPS) Act and for rash driving. The suspect, B. Satvik Reddy, is the son of city-based realtor B. Bal Reddy.
Satvik Reddy, who was returning from a pub, was driving the C Class Mercedes Benz after consuming alcohol and ganja. The car hit the parked BMW of a morning walker on Saturday.
Earlier, Jubilee Hills police said they had booked a case against a person named Ragavendra Reddy, who was the driver of Bal Reddy.
The police also claimed that they did not find marijuana in the car, and that there was only a bottle of Vodka. However, DC published a photograph taken by a morning walker which showed a packet of marijuana on the car's seat. DC also published the allegation of morning walkers that the police let go the real suspect in the case without charging him under the NDPS Act.
After an investigation, west zone DCP A. Venkateshwara Rao said the police had booked a case against Satvik Reddy and has arrested him on Sunday. "We have talked to eyewitnesses and have collected video footage from nearby CCTV cameras. It was found that Satvik Reddy was driving, and that Ragavendra Reddy was not at the wheel," the DCP said.
Police said that Satvik Reddy, who is a student of Arizona State University, was returning from BPM Pub in Gachibowli. "He and his friend Veda Vyas were driving around KBR Park and Road Number 10, Jubilee Hills after getting drunk early in the morning. Reddy lost control over the wheel due to high speed and rammed into a BMW car," the DCP said.
...