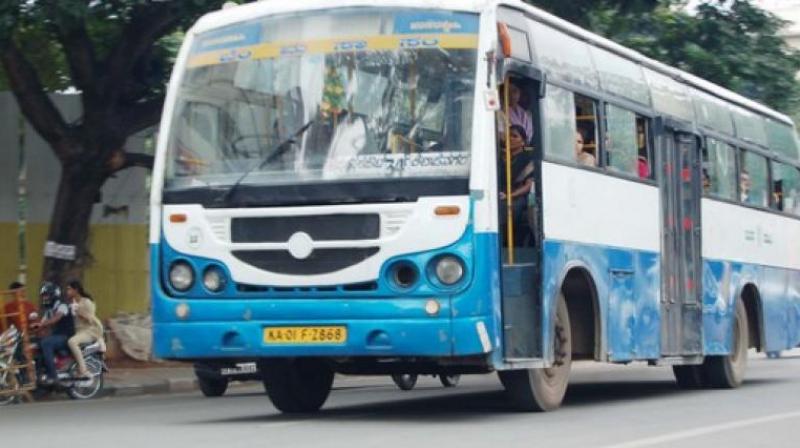 Chennai: On August 26, Manivannan, a bus driver, suffered a heart attack while on duty. As his bus was nearing Albert theatre in Egmore, he experienced a severe pain in his chest, upon which he stopped the bus immediately.
He was rushed to the government general hospital for treatment. His family had to take care of all the expenses without any aid from the government, rues his fellow workers. Chennai is growing along with its vehicle population and the situation has now become strenuous and tougher for bus drivers associated with state run transport corporations, admit Metropolitan Transport Corporation sources.
The growing expanse of the city has been one of the detrimental factors for the increase in distance of bus-routes. The Chennai Metropolitan Development Authorities indicate that the overcrowding in MTC buses is as high as 150 per cent now.
For this purpose, the MTC has extended its coverage up to 5,030 km beyond the Chennai metropolitan areas, sources said. Most of the death among drivers happens when they are on duty.
"During the '90s, we were provided with comfortable seats in the bus and we also benefited from better working hours. The scenario now is different with improper work timings without adequate rest," says retired MTC staffer S. Karunakaran who is also associated with CITU.
"Navigating their way through traffic and the pressure to reach on time will adversely have an impact on their emotional behavior. This will also lead to a rise in blood pressure levels," observes Radha Mohanakrishnan, psychologist and lecturer at Institute of Distance Education.
However the situation is better in case of ambulance drivers. The stress faced by an ambulance drivers in the city is comparatively lesser. B. Prabhu Doss, head of marketing, 108 Emergency Response Service, informs that ambulances in the city have been evolving along with the rise in traffic congestion in the city.
"The vans are placed in strategic hot-spots and are positioned to flow along with the traffic. Also the advantage of treating the patients en route to hospitals will reduce the pressure on the driver," he says.
...