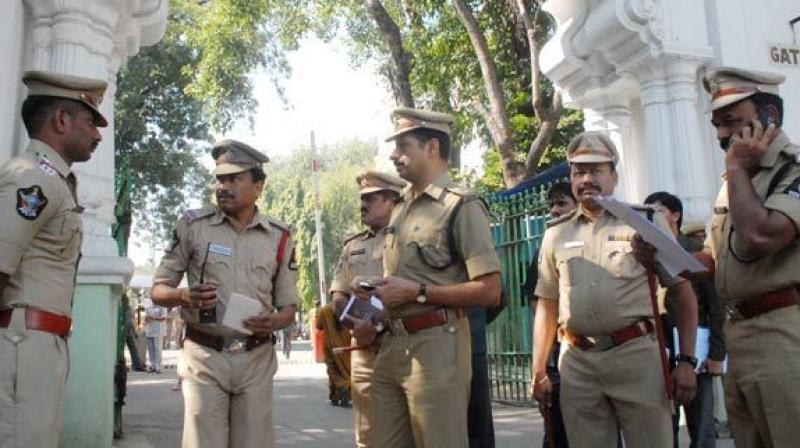 Chennai: Based on the complaint from the mother of engineering student, J Vijay, the godman Bangaru Adigal's son, GB Senthil Kumar, who is the Correspondent of Aadiparasakthi college of engineering in Melmaruvathur, Kancheepuram has been booked along with some others by the police under various sections of IPC for criminal intimidation, wrongful confinement and voluntary causing of hurt with dangerous weapons.
In a complaint to the Melmaruvathur police station, Vijay's mother, Panchavarnam Jayaprakash, recorded that Vijay was brutally assaulted by Senthil Kumar and Sakthi Kannan along with a lawyer and others seeking the background details of a Facebook post.
The students of the college had reportedly started 'Apec Memes', which is critical of the college administration and which got highlighted in social medial like Facebook and WhatsApp groups. Vijay reportedly 'liked' one such meme. The college administration reportedly wanted to know who is the admin for 'Apec Memes' and Senthil Kumar was trying to extract that information on the meme from Vijay, who had 'liked' it on FB.
In the complaint lodged in the police station on March 15, Panchavarnam, hailing from Tirunelveli, said that her son was initially beaten up on Monday and paraded through all the classrooms. Later he was taken to a room where he was locked up. He was stripped of his dress and hit with a plastic chair by Senthil Kumar, said the compliant.
They had also kicked on his private parts, she further said. Vijay was asked to collect his TC and leave the college. The Correspondent reportedly told him that if he tried to inform about the torture to anyone, he would be buried alive. He was asked to tell everybody that he suffered injuries due to a fall from terrace.
The boy was taken to Kilpauk medical college initially and later to Rajiv Gandhi government GH. A scuffle among some friends of Vijay, a fourth year chemical engineering student, and the staff at the Rajiv Gandhi government general hospital in Chennai had triggered a road roko on Poonamalee high road on Thursday.
...