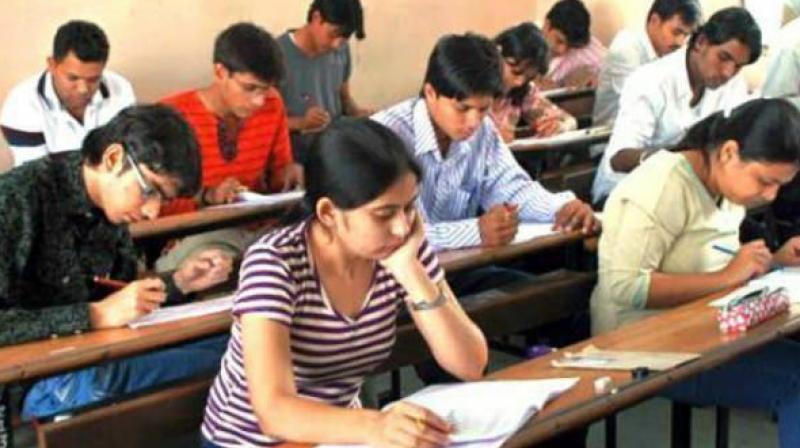 Hyderabad: The Telangana State Council for Higher Education (TSCHE) has released the first phase of seat allotments for admission into first-year engineering and pharmacy courses.
Out of the total 69,123 seats on offer, 57,940 seats were filled in the first phase, which means the number of unfilled seats stood at 11,183.
While all seats in hundred colleges were completely filled, it was the opposite in two colleges where not a single student will be enrolling this year. On the other hand, single-digit admissions (nine or less number of students) were seen in three colleges. Due to the wrong choice of web-options, around 8,600 students did not get a seat in any of the colleges. However, most of them will get a chance in the next phase of counselling.
According to officials, candidates faltered while they gave web options based on their rank. While a student gave a whopping 848 options, another ranker gave only one option.
Ideally, each candidate should be giving at least 100 to 200 web options - choosing a particular course at a particular college, keeping his or her rank in mind.
In all, 1.11 lakh students qualified for the engineering test this year. Of them, 66,566 exercised web options. In universities, all the 3,040 engineering seats were completely filled. However, of the 63,655 seats in 184 private colleges, 8,906 seats remained empty.
If we consider courses, Computer Science Engineering was the most preferred with 16,983 seats allotted, followed by ECE (Electronics and Communications Engineering) at 15,278. Mechanical Engineering was third with 7,837 seats allotted in first phase.
In the case of pharmacy admissions, of the 2138 seats on offer in 81 colleges, only 116 seats were filled. Meanwhile, officials asked candidates who were allotted seats to pay fees before July 21 and report in colleges by July 22.
...