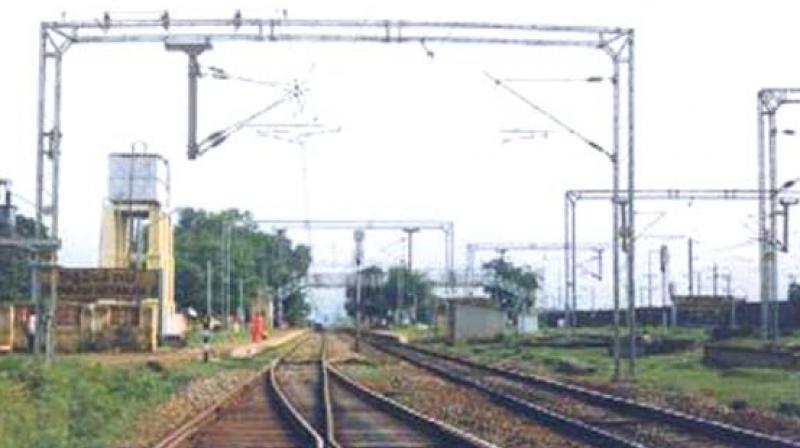 KOZHIKODE: Though Union Railway Minister Suresh Prabhu inaugurated the line electrification on the Shornur-Cheruvathur stretch on Thursday, no new train would run on the line. The prolonged delay in the completion of the construction of traction sub-stations is the main reason.
According to V.K. Manoharan, deputy electrical chief engineer of the electrification work (Kannur),  only the work of the sub-station at Kannur South has been completed. "Sixty  per cent of the foundation work of the sub-station at  Cheruvathur has been completed. Work is progressing at  Elathur. No work has been started at  Tirur and Uppala," he told DC. Another sub-station is at  Thokur in Mangalore and discussion to supply power to here is in progress with Karnataka Electricity board.
Among the six sub-stations, the railways has no land in Tirur and land had been acquired for the purpose. The acquisition  was mired in controversies with a few land holders approaching the court  which caused the delay. Though land is ready at  Tirur,  construction is yet to start. Currently, passenger trains are running on the electrified route between Shornur and Kozhikode.
Because of the non-functional Tirur sub-station,  power is being supplied from Shornur after its  augmentation.   It may be recalled that the Commissioner for Railway Safety (CRS), Satheesh Kumar Mittal,  had  inspected the newly-electrified Kallayi-Cheruvathur stretch (140 km) in March.
...