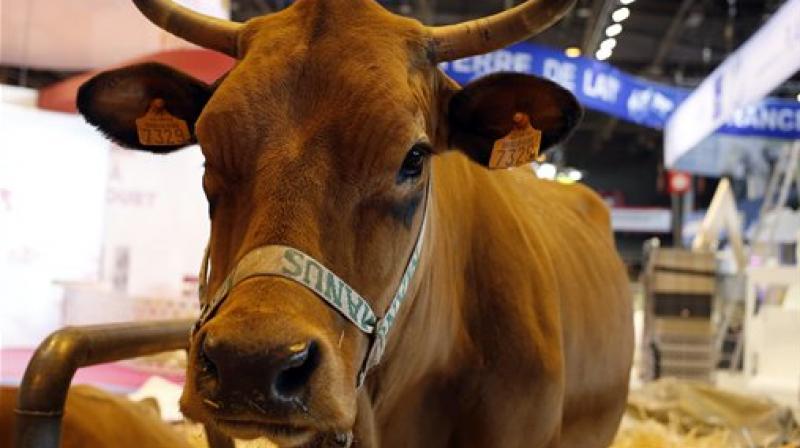 Rajkot: In a bizzare incident, six people of the 'Gau Raksha Ekta Samiti' in Rajkot were hospitalised after they attempted suicide over their demand that the cow be made 'Mother of the Nation.'
On Wednesday, the men gave a memorandum to the Rajkot collector demanding that they declare cow as the Mother of the Nation in the next 24 hours.
However, when the demand was not taken into consideration, they informed the authorities that they would execute self-immolation in the collector office itself. Fortunately, none of them lost their lives and were admitted to hospital in time.
"They were demanding the cow be declared as the 'Rashtra Mata' and on Thursday they also came to demand the same. Six of them drank some poisonous substance and have been arrested. They were shifted to the Rajkot hospital where some of them are a little serious," said Police Inspector Kalpesh Chawda.
The activists on Wednesday went to demand the status of cow as the Mother of the Nation and few members from different cities decided to drink poison as part of the protest.
The names of the victims are Kamlesh Rabari from Morbi, Amarbhai from Gondal, Raghuvir Singh Jadeja from Ahmedabad, Deepak Vaghela from Jasdana and Jayubha Jadeja from Khiri village. They all are under medical supervision and treatment.
The police have put staff in the emergency ward to take stock of the situation.
...