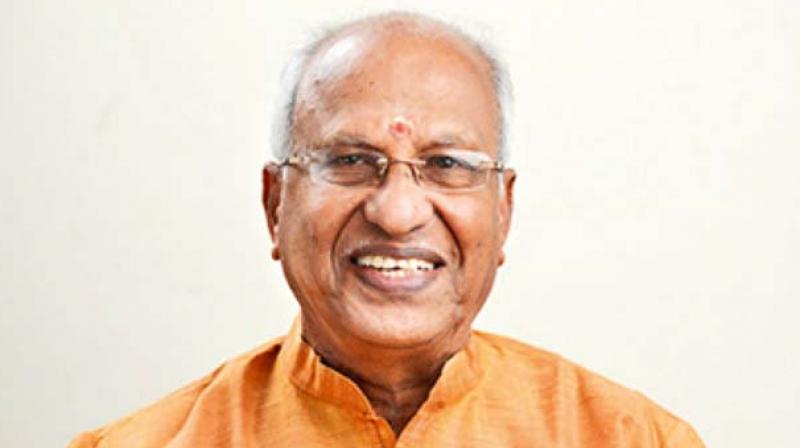 Kochi: BJP MLA O Rajagopal on Friday said top railway officers assured him that the Railways have no plan to transfer Nemom- Tirunelveli section from the Thiruvananthapuram division to neighbouring Madurai. He was reacting after calling on Divisional Railway Manager (DRM) Prakash Bhutani and inquired about a media report in DC on July 13. "The official said the railways have no plan to transfer the section and that the Southern Railway was only seeking an opinion after it got a memorandum in this regard from Tamil Nadu," Rajagopal said.
DC had on Thursday reported about the move by the railways to "transfer" 161-km section -- Trivandrum-Nagercoil-Kanyakumari and Tirunelveli-Nagercoil sectors, from the Thiruvananthapuram division to neighbouring Madurai. This after, the Thiruvananthapuram Divisional Railway Manager's office received a direct letter (No 2015/E&R/1(3)/10) from the railway board on July 22 last seeking "comments" on "transfer of Tirunelveli-Nagercoil and Kanyakumari-Nagercoil-Trivandrum section (161 km) from Trivandrum division to Madurai and Sengottai-Kollam from Madurai Division to Trivandrum Division".
The letter also seeks opinion of the Divisional Railway Manager so that the "matter can be put up to the Honourable Minister". Meanwhile railway sources said the issue is being perused by the railways since November 2015 when the first letter in this regard was handed over to the division. "The correspondence is going on at a slow pace and now reached at the railway board level," the official said.
...