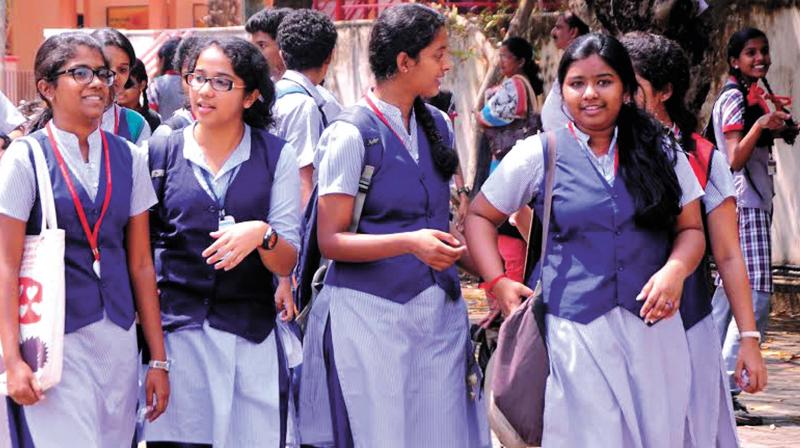 HYDERABAD: The girl student ratio in schools has increased over the years. Adding a feather in girl students' cap, teachers said that they are more enthusiastic compared to boys. They take part in all extra-curricular activities, including sports competitions at the national- and state level.
A wide range of facilities and infrastructure in schools is also helping students. Caroline Ross, another teacher, added, "There is no gender bias in female students participating in sports events these days which was considered a male-dominated area. The girls of our school have even formed a football team and compete with the boys. Our girl students do take part in other sports activities such as handball."
"Earlier, girls were not encouraged to attend school. In Hyderabad, we haven't faced much gender bias. There is a 50:50 boy- girl ratio these days in the classes," said P. Sarasamma, a retired biology teacher.
Girls students are found to be more enthusiastic than boys. Malladi Phanimala, a 44-year-old teacher, noted, "I picked 15 student editors for a school magazine and I believe that the girls were more creative and enthusiastic. For the past one decade, the idea of educating a girl on par with a male student has set in. Current successful female entrepreneurs are leading the way even further."
...