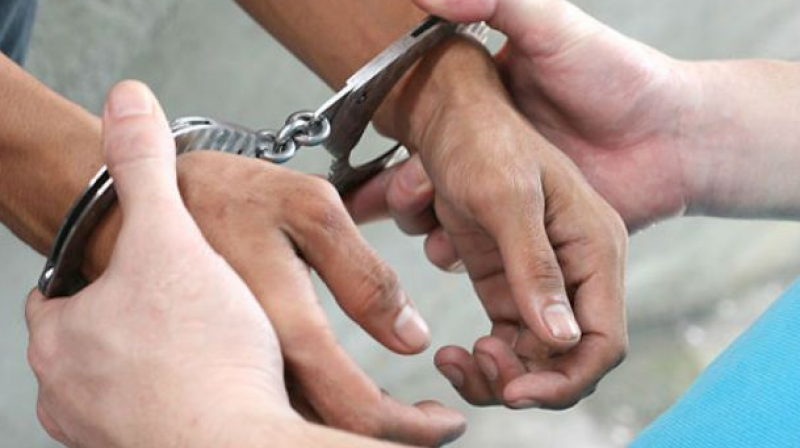 Rajahmundry: Two men were arrested by the urban police late on Tuesday night, and banned notes worth Rs 1.95 crore and two cars were seized from their possession.
SP B. Raja Kumari addressed newsmen on Wednesday and said that the two men had been caught under suspicious circumstances at an apartment within the limits of Prakash Nagar Police Station. When accosted by the police, they had tried to flee. However, the police had managed to take them into custody.
Based on a preliminary inquiry, the men were identified as Vanga Durga Sridhar and Kodari Eeswara Rao from Tadepalligudem. They had allegedly collected banned notes of Rs 500 and Rs 1,000 denominations worth over Rs 1.95 crore from their friends and other sources, and they intended to exchange them for valid currency notes amounting to 25 per cent of the total value. Two men identified as Bobby and Shyam had reportedly offered to facilitate the exchange, for a commission.
The SP said that the men had been booked under Sections 5 and 7 of the Specified Bank Notes Act, 2017, and five other accused in the case had yet to be nabbed. She said that further inquiries would be conducted after obtaining permission from the court.
She said that they were on the lookout for the remaining culprits, and they were trying to find out how the duo had come to possess such a large number of banned notes, and how those notes were going to be exchanged. The urban police have seized banned notes worth Rs 3.5 crore in all, in the recent past, in and around Rajahmundry.
...