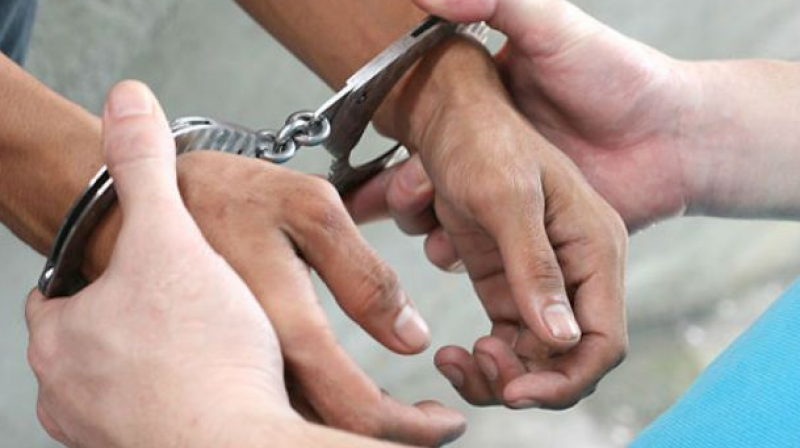 Hyderabad: The hawala money transfer of Rs 1 crore was busted by the Central Zone Task Force team beside the RTO office at Khairathabad on Wednesday evening.
Police took four men into custody and seized the cash. Apparently, a  person named Jitendar Nath used to collect hawala money and send it to different parts of the country. On reliable information, the Central Zone Task Force Team kept surveillance over their movements and identified and intercepted the hawala money collection agents in front of Padmaja Landmark building, beside the RTO office Khairathabad, Somajiguda, Hyderabad.
Police took four persons,  Jitendar Nath, Suresh Sharma, Gepalam Lakshmi Narayana Hema Sundaram and Bandi Bala Krishna and also found two bags containing cash of Rs 1,01,80,000 from their possession.
When questioned about Jitendar Nath confessed that as per the instructions of the managing director, CR Associates, Potladurthy, Charan Tej Naidu, he was delivering the amount to provide salaries to his company labourers.
P. Radha Kishan Rao, deputy commissioner of police, commissioner's Task Force, said, "Jitendar Nath used to collect hawala money from various persons with the help of Suresh Sharma, send the money to Delhi and other places, transferring on a commission basis at the rate of 0.6 per cent to 0.8 per cent."
The apprehended four persons along with the seized cash were handed over to I-T officials for further investigation.
...