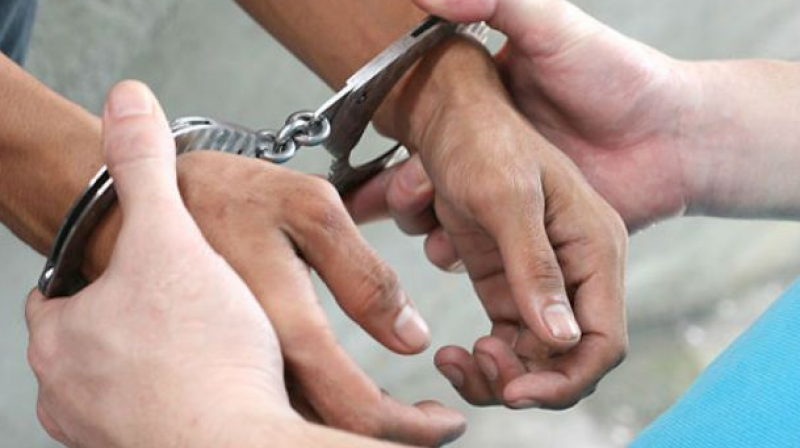 Chennai: A spate of 15 mobile phone and gold chain snatching incidents on Sunday night in various parts of the city had put the Greater Chennai Police in damage control mode.
As many as 3,027 persons including 1,125 history sheeters were detained by the police in a surprise storming operation on Monday night when the main roads of the city were littered with road dividers to regulate the traffic and cops stopping the vehicles for checking.
The operation was conducted following the directions of City Police Commissioner A.K. Viswanathan with station level special teams being formed under the leadership of inspectors. "During the vehicle check and storming operation, the police had raided 740 hotels to see if there were any offenders staying in them.
According to police data, in the night-long operation, 1,325 offenders and 1,125 history sheeters were arrested. 32 persons against whom the non-bailable warrants had been issued and 15 absconding accused were also arrested, while 300 men were detained on suspicion. Additional Commissioners M.C. Sarangan (South) and H M Jayaram (North) oversaw the night-long operation.
Meanwhile, in Tiruvottiyur, police arrested Parthiban and Mani based on CCTV footage retrieved from the locality for waylaying pedestrians. In Vepery, the police arrested two persons and have launched a hunt for Sidharth.
Police sources said that Kundrathur police detained seven men and let them go after interrogation, while Mangadu police arrested two persons for threatening to a cab driver at knifepoint in a bid to rob his car.    
Similarly, during the vehicle check, police seized as many as 69 vehicles without valid documents and about 42 bikes for indulging in drag racing. While 71 men were booked for riding two-wheelers without a helmet and 159 persons were booked for driving vehicles under the influence of alcohol. A total of 51 traffic violation cases were booked.
In all, 9,748 vehicles including 1,226 cars, 1,193 autos and 7,329 two-wheelers were screened on Monday night for suspicious movement.
...