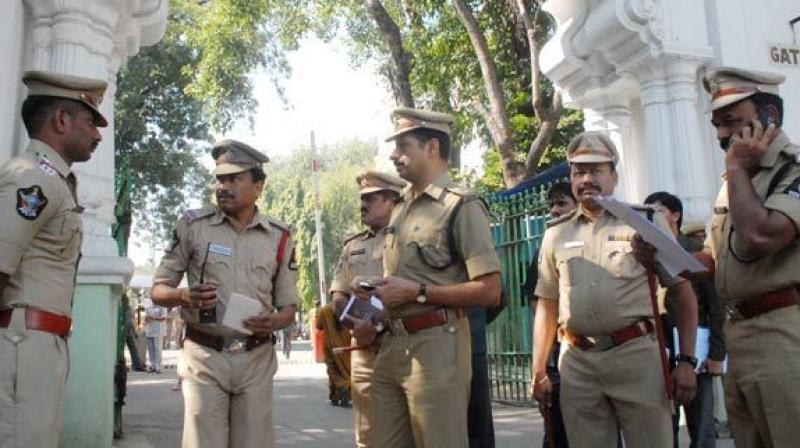 THENI: A woman from Aruthathiyar community, a sub-caste of scheduled caste (SC) community submitted petition to the Theni SP, suspecting the involvement of her in-laws' in her husband's death.
Mahamani from T. Pudupatti village claims that her in-law's family belongs to a dominant community, who could have murdered her husband for marrying her against their wish. Thangapandi had tied the knot to Mahamani in 2015 in a love marriage. "However his family openly expressed their opposition to our marriage. They also humiliated me referring to my caste," she said in her petition.
Fearing her in-laws', the couple had moved to Tiruppur and stayed there for six months. In the meantime, Thangapandi's family members came to Tiruppur and threatened them, alleged Mahamani.
"As I was six months pregnant then, Thangapandi asked me stay with my parents in T. Pudupatti village fearing for his parents," she claimed. Thangapandi, who worked as driver, visited her once in a month.
But within next few months, he stopped meeting her. After Mahamani reportedly learned that his parents were attempting to separate them, she filed a complaint with the Bodi All women police station, seeking that Thangapandi rejoin her, she said.
Police organised a meeting of the family members from both sides and asked Thangapandi to stay with his wife. Since then he had been visiting his wife twice a month in her village from Tiruppur. But on September 24, when Mahamani tried to contact him, his mobile was switched off, she claimed. Subsequently, the sub-inspector of police from Veerapandi police station informed her over phone on September 28 that Thangapandi had committed suicide by consuming poison.
While Mahamani could not visit the place immediately fearing her in-laws again, they burnt her husband's body even before she could reach his place. Hence Mahamani suspects her in-laws' family could have murdered her husband.
R. Srinivasa Raghavan, general secretary of the 'Makkal Viduthalai Meetpu Iyakkam' along with Mahamani's family members met the Theni SP, Mr V. Baskaran on Friday and requested him to conduct a thorough investigation into the case.
However, a senior police officer said that Thangapandi had committed suicide consuming poison in a secluded place. The post-mortem report also clearly revealed that it was suicide, he said.
He also clarified that his family members did not have any role in his death. In fact, they have ended their relationship with him after he married Maharani, said the police officer, adding, that they have also got a declaration from him in this regard.
"In fact, Thangapandi had strained his relationship with his wife and was found in depressive mood for many days before he took this extreme step," added the officer.
...