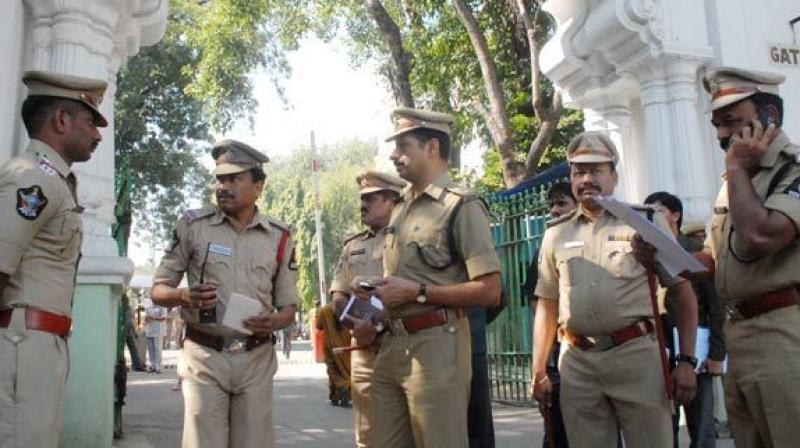 Chennai: A class IV student of a private school in Ashok Nagar slipped to her death from the terrace of the five-storey building of the school in West Mambalam on Friday afternoon. The injured was admitted to a multi-specialty hospital in Vadapalani, but succumbed to injuries.
She has been identified as Logamithra, (9), daughter of Elangovan and Silambarasi and a student of SRM Nightingale Matriculation Higher Secondary School.
"The child had excused herself from the class to use the restroom at around 2.30 pm. She went upstairs to use the restroom and had seen the door to the terrace open. A curious Logamithra ventured into the terrace. Drawn by the branches of the trees close to the terrace, she had attempted to grab them. In the process, she had scaled over the parapet wall, and tripped.
Despite the branches breaking her fall and slowing it, the child landed on the floor head first and suffered grievous injuries. The security guards were the first to notice the fallen child and alerted the school authorities. She was rushed to the private hospital, which is also administered by the SRM group, where she succumbed to her injuries at around 8.30 pm," said a senior police official privy to the investigation.
Preliminary investigations revealed that the school would seldom leave the terrace doors open and they were left open today since there was some maintenance work underway.
At the time of the incident, the workers hired for the maintenance work had gone out for lunch. The school was closed ahead of its schedule and the parents who had come to collect their children blamed the school for the lapse, which they said was the sole reason for the incident. Cops, however, maintained that the child had committed suicide while a section of the parents allege foul play.
...