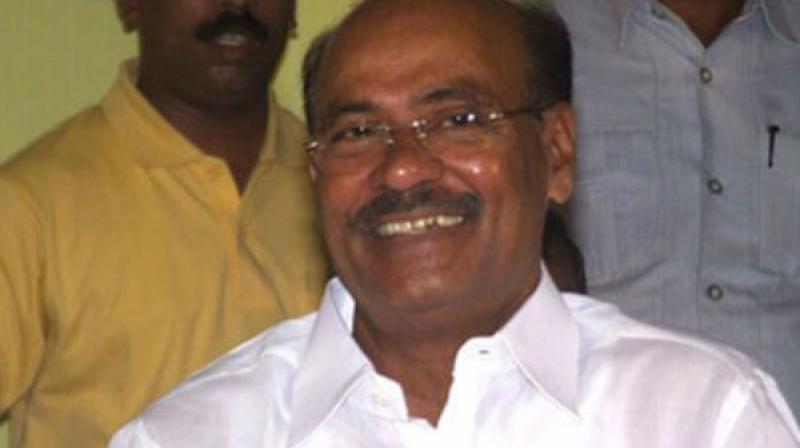 Chennai: Even while the focus shifted to the September 9 bandh called by pro-Kannada groups and farmers outfits in Karnataka, PMK founder S. Ramadoss demanded the deployment of Army to protect Tamils in the neighbouring state, while Tamil Maanila Congress leader G.K. Vasan charged the Karnataka government with instigating the agitations which are not spontaneous.
DMDK leader Vijayakanth called for linking of rivers in the country as a permanent solution, while Viduthalai Chiruthaigal Katchi leader Thol. Thirumavalavan harped on all-party meeting in Tamil Nadu to discuss the situation.
Even while the pro-Kannada outfits threatened to block news channels owned by Tamils, stop screening of Tamil films and stop vehicles from Tamil Nadu, the PMK leader said tension in Karnataka had increased after the water release from Cauvery. Recalling the violence against Tamils in June 1991 when the interim verdict of the Cauvery Water Disputes Tribunal was delivered, Ramadoss asked Karnataka government to strengthen security and deploy military or paramilitary forces for protection of Tamils.
Vijayakanth sought the linking of rivers to find a permanent solution to the water disputes. The river water disputes should not turn into clashes between people of two states, he added.
BJP state president Tamilisai Soundararajan speaking to reporters at Coimbatore said though Tamil Nadu had equal rights on Cauvery water, the state is in a peculiar situation of getting it through legal process. She said the agitations in Karnataka were against the national spirit.
Vasan blamed the Centre for not forming the Cauvery Management Board and Cauvery Water Regulation Committee and said the BJP and Congress are playing politics on Cauvery issue, denying justice for Tamil Nadu.
Thirumavalavan speaking to reporters here wanted the convening of all party meeting in Tamil Nadu to discuss the next steps to be taken to obtain more water for samba cultivation.
...