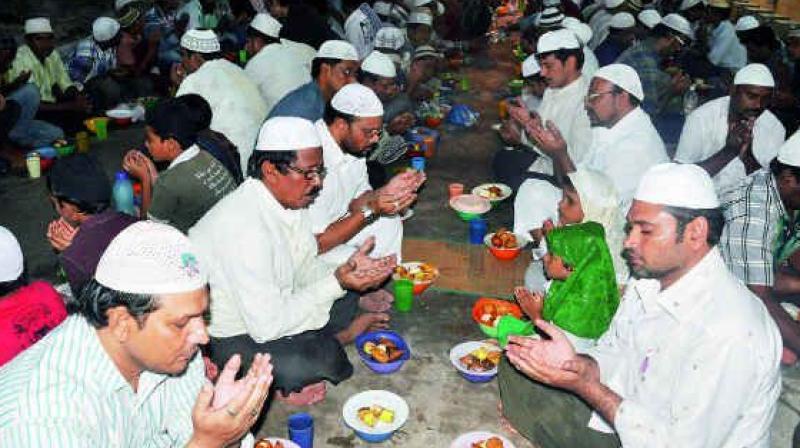 Thiruvananthapuram: The Ramzan month demand for dates in the city is much beyond the daily three date requirement by devotees to break their fast during the holy month. It is one of the rare times when all Trivandrumites get to taste most varieties of dates.
While Fard dates from Oman and UAE are available round the year in the city, during the holy month, dates come from around 12-13 Asian and African countries. Pearl, Shamar and Barari from Iran are in high demand and are stocked by most famous bakers. Medjool from Jordan that costs around Rs 1,800 per kilogram is the most expensive one.
Tunisian dates that have high calories are priced as high as Rs 1,600 a kilogram. There are cheaper versions like Kurma Tangkai from Tunisia which are available for half this price. "Masjids would settle for Fard but expensive ones are sought for consumption in houses. It's awesome to take it along with milk," said Nasreen R who came asking for an assorted collection of dates at a shop at Attakulangara.
Certain Iraqi brands such as 'Bath' named after Saddam Hussein's own party is a big hit in the city. Apart from this are the ones like Al Ajwah of Saudi Arabia that find a reference in Hadith. The roadside sale of dates has come down in the city as most bakeries have started stocking them. Kerala's Gulf connection, apart, most dates in the city are marketed through companies in Mumbai and Tamil Nadu.
...