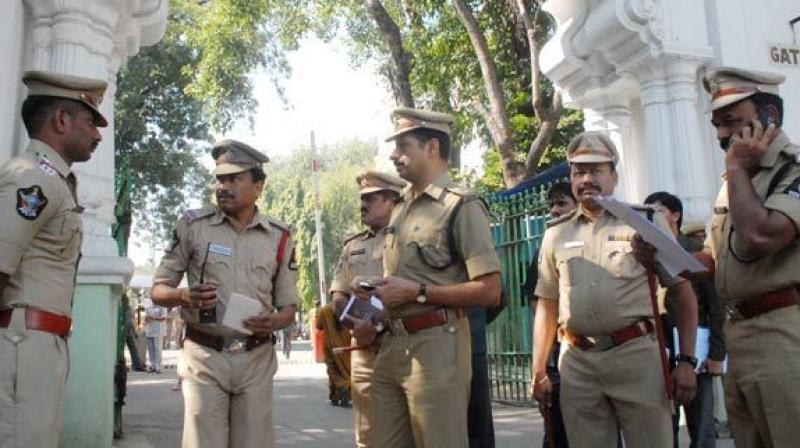 Tirunelveli: As political outfits and leaders are fighting over the religious identity of "Ayyan" Tiruvalluvar, after BJP's twitter handle shared a picture of the poet clad in saffron with vibhuti (holy ash) on his forehead and arms, a police inspector here used the poet's work 'Tirukkural' to mend the ways of school students, who were accused of engaged in group clash.
Caste-related fights among students in the southern districts is not an unknown fact, as even courts had instructed the Education department to curb students coming to school wearing colour-coded threads and caste bands in their wrists.
However even though stripped off of their caste bands and colour threads, the deep rooted caste animosity in the minds of young students failed not to rear its ugly head, whenever chance occurs.
During one such unfortunate occurrence on Tuesday evening, two groups of 12th standard students in school uniform clashed at V O C stadium in Palayamkottai.
In connection with this incident, the Palayamkottai police on Wednesday picked up 45 students and brought them to the police station, where the inspector, Thillainagarajan advised the students to be friendly and amicable.Further, the inspector also made the students by heart and write 'Thirukural' couplets before letting them off without registering a case. However, to get relieved from the station the students too obeyed the police officer, who opined that at least by this way he could make the students read some Thirukural that would help them in their life.
Similarly another youth G Hariharan (23) of Thoothukudi, accused of trespassing into the Government Polytechnic college in Thoothukudi and attacked the college staff, was granted bail by the Thoothukudi principal district court on condition that the accused youth should plant three saplings daily for ten days in the premises of the Government polytechnic college in Thoothukudi.
...