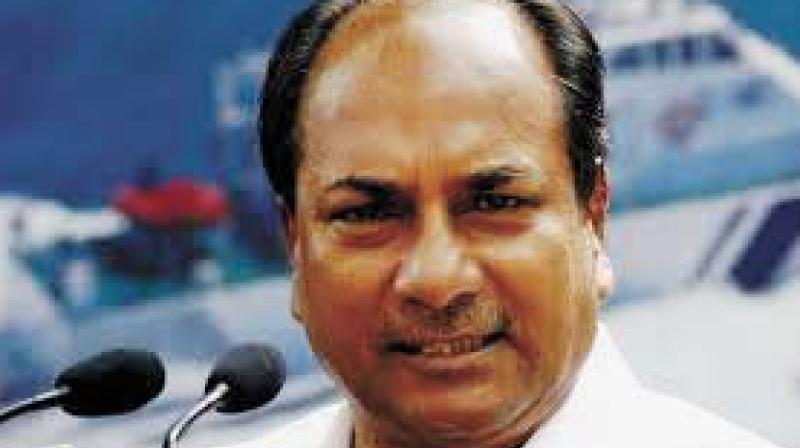 THIRUVANANTHAPURAM: Senior Congress leader A. K. Antony on Monday lashed out at both the ruling LDF and the BJP. He said the Sangh Parivar was trying to sabotage the diversity of the country and hence should be defeated at any cost in the 2019 Lok Sabha elections. Addressing the UDF convention on Putharikandam grounds kicking off its agitation against the anti-people policies of the Centre and state governments, he said if not for the immaturity of education minister C. Raveendranath, the month-long strike at Law Academy Law College would have ended long ago.
"Let us fight through the ballot to dethrone PM Narendra Modi who is under the control of the RSS who are to sabotage Gandhiji's India," he said, warning against their efforts at communal polarisation. Mr Antony recalled the words of Administrative Reforms Commission chairman V.S. Achuthanandan that the governance has come to a standstill and  Pinarayi Vijayan himself had admitted files were getting piled up.
Opposition leader Ramesh Chennithala described Mr Modi and Mr Vijayan as "birds of the same flock". He also equated Mr Vijayan to Sir C. P. Ramaswami Iyer turning a blind eye to people's interests. Muslim League State president Panakkad Sayed Hyderali Shihab Thangal,  P. K. Kunhalikutty, KPCC president V. M. Sudheeran, KC (J) chairman Johnny Nellore, CMP leader C. P. John, RSP State secretary A. A. Azeez also attended the convention.
...