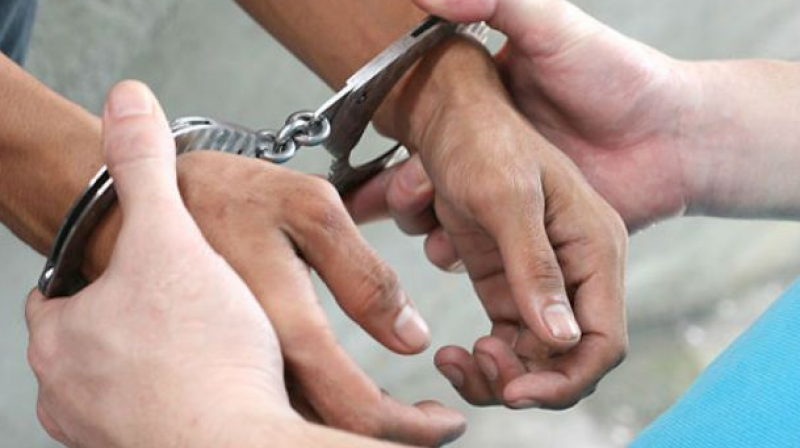 Chennai: Nearly 10 months after the sensational murder of an elderly couple in Avadi, the special police team investigating the case, nabbed the accused from the national capital, New Delhi.
The accused in the case, an Andhra couple, was brought to the city on Saturday morning, and police are questioning them.
According to reports, the elderly couple Jagadeesan (68) and his second wife Vishalini (60), who were residing in Ayyapan Nagar layout near Avadi, were found murdered in their house on November 27, 2018.
The house was also burgled and 20 sovereigns of gold and `40 lakh cash was also stolen.
It is suspected that the accused had murdered them both by slamming an iron rod on their heads. The weapon was later found in the backyard of the house.
Police suspected the role of a recently-hired servant in the murder. The couple had hired a man named Suresh Kumar from Andhra Pradesh a fortnight before the murder. He was staying in the servant quarters with wife Bhuvalakshmi and a child. After the murder, the couple went missing, giving room for police to suspect them.
Police investigation also revealed that Suresh Kumar was an accused wanted in as many as 21 cases, including murders in his native, Andhra Pradesh.
A week after the murder, police traced the CCTV footage of the accused boarding a train from Chennai Central along with his wife and child.
Police released the CCTV footage and photographs of the accused, but little progress was made in the case.
Things came to almost a standstill with no progress even as special police teams travelled to Andhra Pradesh and Uttar Pradesh, where Suresh was suspected to have gone into hiding.
After a long pause, based on a tip-off, a special team headed by Avadi inspector Kaliraj rushed to New Delhi and nabbed the accused from a hideout in Haridwar near Delhi.
Police brought the accused couple to the city on Saturday morning and are grilling them. The couple allegedly confessed to have killed the elderly couple, sources added.
...