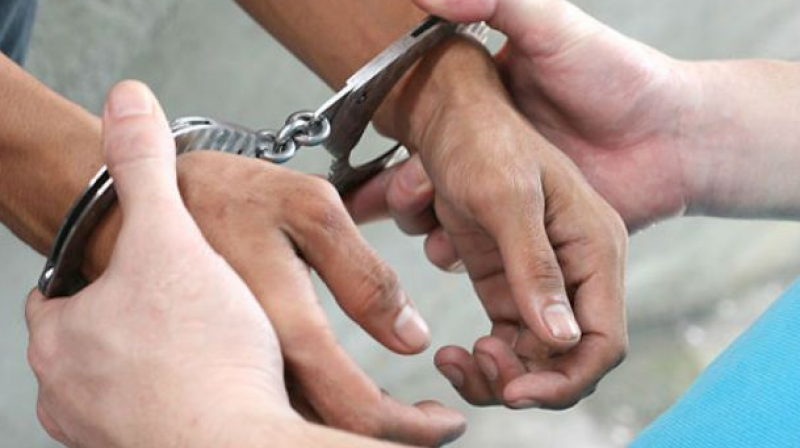 Coimbatore: A 35-year-old yoga instructor, who is also a member of a Hindu outfit, has been arrested for hurling petrol bombs at CPI (M) office in Coimbatore.
According to police, miscreants hurled two petrol bombs at the Coimbatore office of CPI (M) on June 17th. A plastic bottle filled with petrol and an alcohol bottle filled with kerosene was thrown inside the compound.
Nobody was hurt in the incident, except the office chair, Crime deputy commissioner S. Laxmi visited the spot and deployed three special teams.
Police collected CCTV footages from the commercial outlets in the same stretch, they found a motorcycle crossing the party office frequently without a number plate on June 17th morning few minutes before the incident.
Identifying the driver's image police took the person into custody and identified him as Saravana Kumar 35 from Mettupalayam, who returned from London a couple of years ago, was working as an engineer there.
Saravana Kumar joined Vishwa Hindu Parishad couple of years ago who was asked to take care of the Coimbatore North district as coordinator.
Saravana Kumar admitted his crime and told the police that Hindu outfits are being attacked frequently by communists in Kerala and the government remains without action. It's a revenge taking operation, he added.
Police have also launched a search for one more person associated with the case who is on the run.Saravanan was made to appear before the court and imprisoned at Coimbatore Central prison.
...