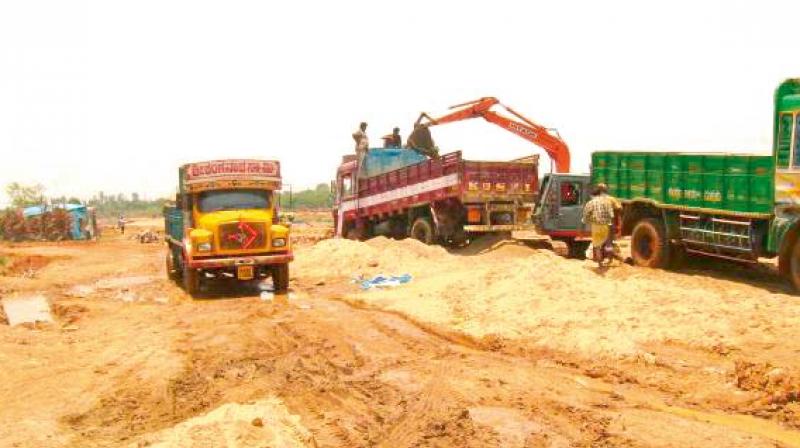 Bengaluru: Amidst a day-long heated debate on illegal sand mining and a walkout by the opposition BJP in the Legislative Council, minister of state for mines and geology, Vinay R. Kulkarni on Tuesday assured that the state government is committed to revise the existing sand mining policy in order to curb illegal activities.
Replying to a day-long debate, Mr Kulkarni subtly turned down the Opposition party's demand to constitute a joint House committee on illegal sand mining.
"The state government has already constituted a House committee comprising Assembly members, which has submitted its interim report and is on the verge of submitting its final report in the next two months. Therefore, members of the Legislative Council can give their suggestions which will be incorporated in the final report. It will help us bring in a comprehensive, revised sand mining policy in order to curb illegal sand mining," he explained.
He also refused to provide security to SP rank officers wondering how the government ever think of provide security cover to SPs or DySPs? "It is they who are supposed to provide security cover to people, so we would be setting a wrong precedent by providing security to them," he said.
Citing several instances of how officials were threatened in the last three years, leader of the opposition, K.S. Eshwarappa demanded that the government provide security to police officers to enable them to work in a free and fair manner.
...