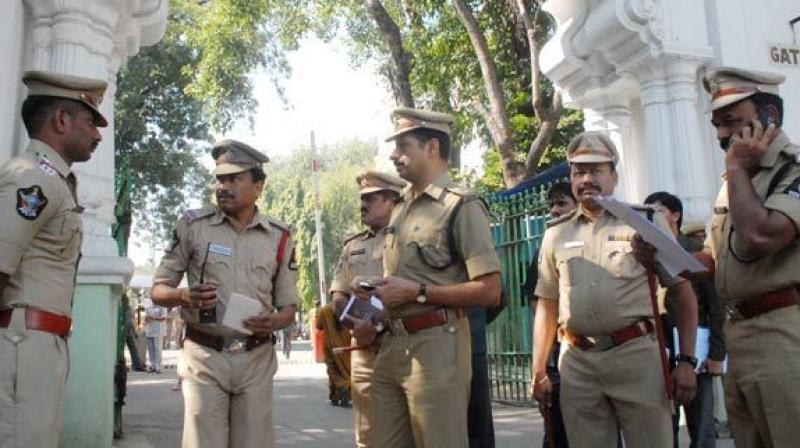 Chennai: Police arrested colleague of Noor Hussain Ansari, the youth found murdered on Marina beach on Friday morning, in connection with the murder.
The arrested was identified as Munavar Basha, 25, who believed that he lost the tailoring job in the shop in Nungambakkam where both worked, because of victim Noor Hussain Ansari.
Noor Hussain, 21, a native of Bihar, was found stabbed to death on Friday morning on the sands of Marina where the police had clamped prohibitory order 144 since last week. Noor Hussian Ansari, 21, was a resident of Dr Besant Road and was working in a tailoring shop at Nungambakkam, where Munavar Basha was also working.
According to the police, the investigators stumbled on Munavar Basha while checking the call records in the mobile phone of the deceased. When questioned Basha confessed to the crime. Basha was a senior in the workplace and he believed to have mentored Ansari. But because of Basha's absenteeism, the shop owner sacked him. Basha started believing that he lost the job because of Ansari. But he never openly showed his bitterness to Ansari.
On Thursday  evening Basha asked Ansari to come to the beach where they met in the night. During the meeting, after dinner, when the topic was raised by Basha, there was an argument and Basha stabbed Ansari on his stomach.
Ansari snatched the knife from Basha. He then stabbed Basha on his thigh. Basha became furious and took the knife back and stabbed Ansari all over and killed him, police said.
...