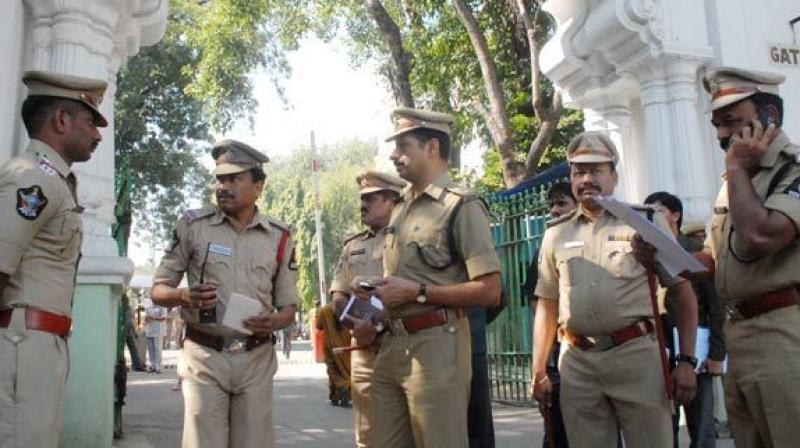 Chennai: In what appears to be concerted campus violence unleashed on a Dalit polytechnic student by two teaching staff, the left eardrum of a 17-year-old victim was damaged. While the injured boy is looking forward to a surgery which is the only hope to restore his hearing, the staffers who indulged in the thrashing got away with it without any reprimand from either the department head or the correspondent of the institution. This happened in a private polytechnic college in Vasudevanallur in Tirunelveli district and an FIR has been registered by Vasudevanallur Police.
The victim alleged that the staff are party to the crime and that the correspondent went to the extent of threatening to expel him from the institution for disclosing the flogging to his family members, who came knocking on the doors of the management seeking an explanation. The education expenses of the boy - Hariharan (17), a single-parent child – were being borne by his mother who works as a casual labourer.
The sordid tale began on July 27 when the boy went to the institution after having skipped the previous evening's special class due to rains. Nagaraj, part of the teaching faculty, gave a sound thrashing to the teen for absenteeism soon after the classes began at 9.30 am.
As the boy pleaded for mercy, another member of the faculty, Mariraj, joined the party and repeatedly slapped the former for indiscipline. Hariharan bled profusely from the beatings.
When the boy attempted to meet his principal, the department head Thiraviyam reportedly prevented him and kept the bleeding boy in isolation throughout the day. During this time, the teaching faculty is reported to have paid a visit to the victim and abused him by his caste name. Mariraj reportedly remarked that the boy was fit to rear cattle and not cut out for education.
The boy ran a fever and his hearing was affected. A doctor at a State-run hospital in the neibhourhood referred him to Palayamkottai GH, where he is being treated now as an inpatient.
"We don't blame them for flogging though they did it. However, we cannot ignore the inhuman treatment meted out to my nephew thereafter. He was held in captivity without any first aid and food for hours together from morning since he requested an audience with the principal," revealed Hariharan's uncle Murugan.
The family also appealed to Tirunelveli SP citing that the Puliyankudi DSP Jeyakumar, who is the investigation officer in this case, is related to the management of the institute. When contacted, S Thangapazham, principal of the polytechnic, maintained that a case had been registered and the cops are looking into it.
...