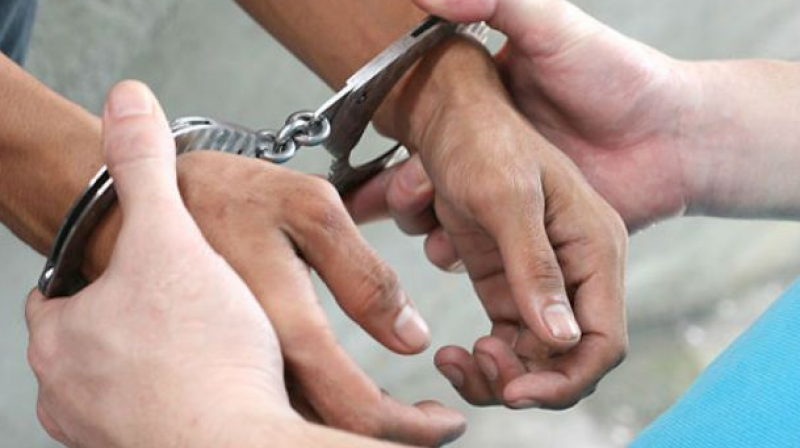 Chennai: Police arrested five plus-2 students for selling ganja packets near their school on Wednesday. According to police sources, the students were caught red-handed by a few parents and handed over to the Kancheepuram taluk police.
"Incidents of students selling ganja in Kancheepuram district are on the rise. Peddlers are particularly targeting the Government Higher Secondary School in Iyengarkulam, 8 km away from Kanc-heepuram. Due to this, a few parents keep an eye on school students during the lunch hour," sources said.
On Wednesday afternoon, parents saw 5 students – 2 in school uniforms, 2 in uniforms of another government-aided school, and one student without uniform, peddling ganja packets.
The parents caught them and brought them to the headmistress of the school, demanding action against the students.
"However, the HM told the parents to report the incident to police as she had already been pulled up by villagers for taking action against erring students. She was locked inside her room two months ago, demanding the expunging of suspension orders of some students," sources said.
The student clad in civil dress was dismissed earlier from the school for his behaviour.
The parents took the students to Kancheepuram taluk police station where police searched them and found nearly 50 grams of unknown
substances in their possession.
Police are interrogating the students on where they sourced the contraband. "We have sent the seized substance to the lab to verify whether it is ganja or not. We have also warned the students and sent them home after getting undertakings from them," police said.
Meanwhile, Chief Education officer of Kancheepuram, Angela Iruthayasamy said that the department would conduct counselling sessions for students to prevent them from criminal activity. "As teachers are equally responsible for the
students' behaviour, counselling will be given to the teachers too," the CEO said.
...