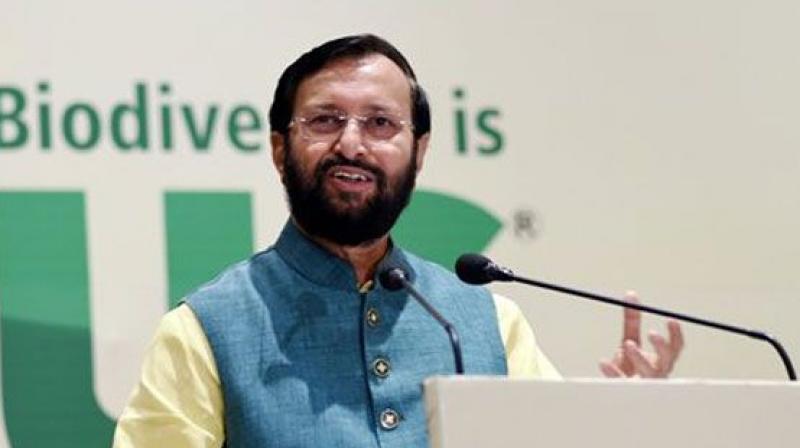 New Delhi: Amid indications that the Justice Dhingra Commission had found irregularities in the controversial land deals of Robert Vadra, BJP on Wednesday said the Modi government believed in "upholding the law" and takes a dim view of any violation.
Union Minister Prakash Javadekar also rejected the Congress' charge that it was running a campaign of "slander and vilification" against its chief Sonia Gandhi's son-in-law, saying it is a "fair government" that won't do anything out of malice, a "monopoly" of Congress.
"Commission on Inquiry is a legal process. It is not proper to comment without knowing its contents. I will say only one thing that BJP government treats the violation of law as a violation and it is our job to uphold the law.
"Nobody is allowed (to do so) and we don't do anything out of political malice. It is a fair government. It is Congress' monopoly to work out of political malice. It is not a BJP's work. We work on merit," he told reporters.
BJP's national secretary Shrikant Sharma said if somebody has committed a wrong, then he will have to pay the price and face the law.
"Congress is afraid because it believes that it has been caught out and so it is politicising this case of corruption. Even in the National Herald case it made similar allegations and now both Sonia and Rahul Gandhi are out on bail.
On the one hand Rahul Gandhi speaks about farmers and on the other his party cheats farmers of Haryana," he alleged.
...