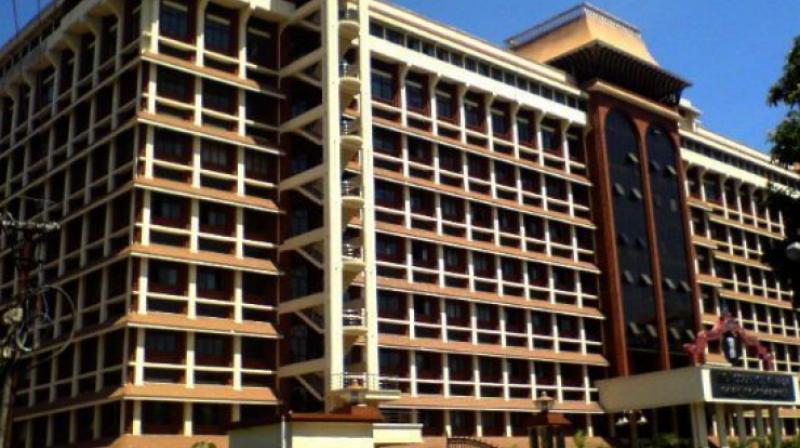 KOCHI/THIRUVANANTHAPURAM: Chief Minister Pinarayi Vijayan on Tuesday vowed to make the Kerala State Road Transport Corporation (KSRTC) capable of paying pensions even as the High Court pulled up the government for leaving the pensioners in the lurch. The HC ordered that the public transport behemoth had no option, but to pay the pension which is "the right of the employee" and that the financial crisis cannot be a reason for denying it.
The court responding to a series of petitions by retired employees observed that the implementation of the proposal made by a division bench in 2002 would have helped avoid the present situation. The proposed was to deposit 10 per cent of the daily collection in a separate account in the treasury to pay their pension and other benefits. The state government had submitted that it would not be in a position to take such a huge financial burden.
In the Assembly, the Opposition UDF members staged a walkout after the speaker denied them permission to move an adjournment motion on the matter. They cited 10 suicides by KSRTC pensioners since the present government came to power 20 months back as their payments delayed. The Chief Minister said the government was finalising measures that would enable KSRTC to pay pensions and salaries by itself while the Opposition wanted the government to take over the liability. He said a revival scheme taking a loan of Rs 3,350 crore from a consortium of banks was on the anvil.
The government is also implementing various measures suggested by Prof Sushil Khanna of IIM Kolkata, but the escalating diesel prices caused Rs 10 crore additional burden every month, he said. Former transport minister Thiruvanchoor Radhakrishnan, who gave notice of the adjournment motion, said many more pensioners and their families were struggling to meet basic needs. He said the government was changing transport ministers every six months as if recruitments were done from employment exchanges. Opposition leader Ramesh Chennithala alleged that the chief minister was considering the plight of KSRTC pensioners very lightly as 32 portfolios including transport overburden him.
...