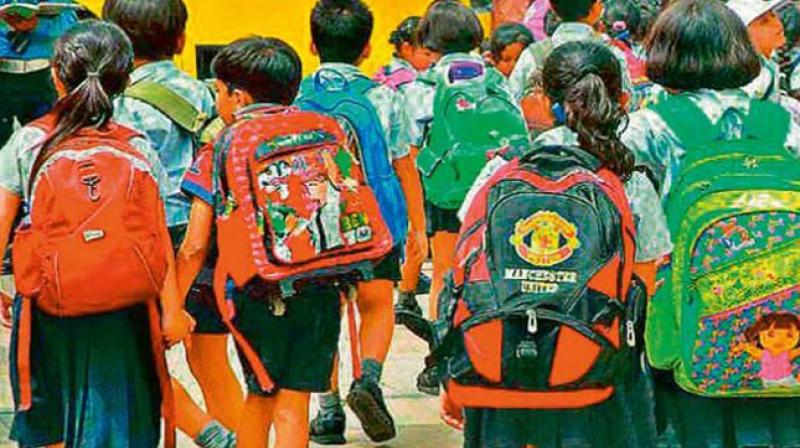 Hyderabad: The Hyderabad School Parents Association and Telangana Parents Association opposed the 10 per cent annual fee hike proposed by the Prof. Tirupathi Rao committee, to be implemented for the upcoming academic year. Telangana Parents Association state president N. Narayana opposed the annual 10 per cent fee hike. "It does not bring any relief for parents, and gives more opportunity to corporate schools to make profits. It supersedes all rules and regulations in earlier government orders like GO No. 1 of 1982," he said.
He feared that the provision to earmark half the collected fee amount for salaries for staff is also going to disappear''. He alleged that the committee recommendations were in favour of private education business. Demanding a rollback, he said the school fee should be fixed every three years as decided in earlier meetings.
"Since fee regulation is a regular occurrence, a state-level regulation body on the lines of the Admission and Fee Regulatory Committee for professional colleges should be appointed to control the private education business''. The committee and the director of school education have called for a meeting with parents associations on Thursday to share the recommendations proposed by Prof. Tirupathi Rao. HSPA said it would hold a black badge protest at their work places to condemn the committee proposals.
...