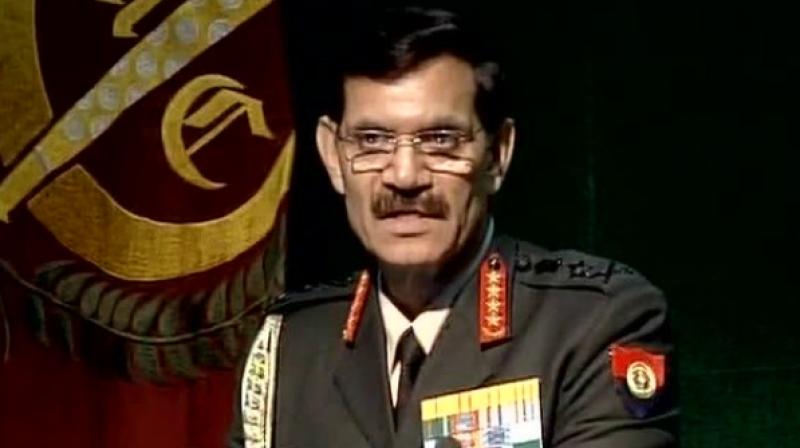 New Delhi: Chief of Army Staff General Dalbir Singh on Monday said that troop contributing nations need to have a greater say in the United Nations Peacekeeping (UNPK) missions.
General Singh made the comment at a seminar organised in New Delhi on the occasion of U.N. International Day of Peacekeepers.
U.N. Resident Coordinator, Yuri Afanasiev was present at the occasion.
"The troop contributing countries must have a say as far as change of any mandate, task or policy formation is concerned. We find that there are countries which have very few contribution by way of observers or staff officers. They do form part of policy formation. But we, the true contributing countries have very little as far as this aspect is concerned," said General Singh.
He said that the decisions regarding the peacekeeping missions were taken by developed countries and the permanent members of United Nations Security Council (UNSC).
General Singh also pressed for better security of troops.
"It is also important that we identify and ensure that safety and security of our troops who are taking part in peace keeping operations is taken care because they are gradually changing from peace keeping to peace enforcement. And because of the shift which is taking place, definitely the dangers to our troops are increasing," he said.
The first deployment of Indian troops for UNPK was to Korea in 1953-54. Presently, India has deployed 7, 925 personnel in UN peacekeeping operations worldwide. India has provided 200,000 soldiers in various UN Missions. India has lost 167 soldiers during these peace keeping missions.
May 29 of every year is observed as the U.N. International Day of Peacekeepers to mark the establishment of the first U.N. peacekeeping mission on May 29, 1948.
...