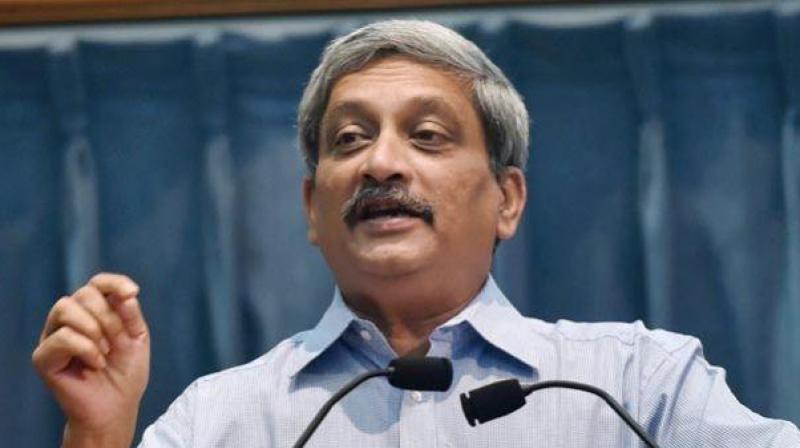 Dehradun: Defence Minister Manohar Parrikar on Saturday said the previous UPA dispensation will have to answer who received the alleged kickbacks in the AgustaWestland chopper deal.
"The moot question is who took the money in Agusta deal. Those who were at the helm at the time when the deal was struck owe an explanation. The Italian court has clearly said that an amount of Rs 125 crore was paid. It has even disclosed some names. The government of that day needs to answer," he told reporters on the sidelines of foundation laying ceremony here.
"Investigations will make it clear how much in kickbacks was paid and to whom but the manner in which the deal was inked and efforts were made to favour a particular company will have to be explained by those in power at the time," the Union Minister said.
However, he said he would not speak much on the issue as the matter is to be sorted out in Parliament. Parrikar was talking to reporters after laying the foundation stone of a memorial of martyrs (Shaheed Smarak) at Cheedbagh in the city.
The deal for the choppers went off track in 2013 when Italy arrested the head of Finmeccanica, which owns AgustaWestland, for paying bribes to secure the deal.
An Italian court, which convicted AgustaWestland chief Giuseppe Orsi, had reportedly described how the firm paid bribes to top Congress leaders to bag the Rs.3,600 crore deal.
...