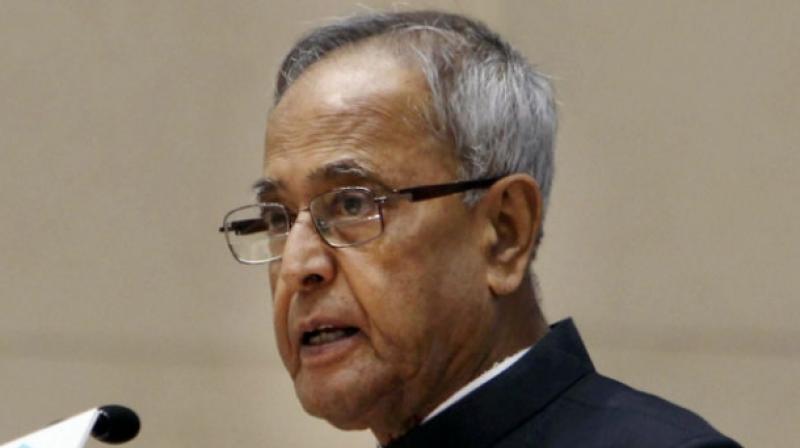 Bengaluru: Senior CPI leader D Raja on Thursday said President Pranab Mukherjee should not give assent to the Centre's ordinance to make possession of a large number of scrapped banknotes a penal offence in haste as it is "likely to be misused to harass the people".
"The President of India, Pranab Mukherjee, was the finance minister of the country. He knows how monetary policies are decided. So, he must have a close look at the ordinance. He should not give assent to it in a hurry, because it is likely to be misused to harass the people further," he told reporters in Bengaluru.
The Specified Bank Notes Cessation of Liabilities Ordinance makes holding of old Rs 500 and Rs 1,000 currency notes beyond a threshold amount after March 31 a criminal offence which will attract a monetary fine of Rs 10,000 or 10 times the amount of cash held, whichever is higher.
Furnishing wrong information while depositing old currency notes between January 1 and March 31 will attract a fine of Rs 5,000 or five times the amount.
Raja claimed that the very approval of the ordinance by the Union Cabinet was in itself "an admission that the demonetisation move had no backing of any legal authority".
"There are many lacunae in the decision announced by (Prime Minister) Narendra Modi," he said.
"Every sector of our economy stands adversely impacted by this decision of demonetisation. It has ruined the livelihood of thousands of working people and led to job loss. It has subjected the citizens to unimaginable miseries and sufferings. More than 150 people?have died," said Raja.
Regarding his talks with Punjab Congress chief Amarinder Singh, the CPI leader said it was to discuss the prevailing political situation there.
"The situation in Punjab is that the Akali-BJP combine is the most corrupt and unpopular government and it has to be defeated.
"How to defeat, how to consolidate the secular votes, that was the point of discussion," he added.
Asked about seat-sharing possibilities with the Congress for the upcoming Punjab Assembly polls, Raja said it was "for the Congress to decide".
Asked if he supports the demand of West Bengal Chief Minister Mamata Banerjee asking the prime minister to tender his resignation for the "failure of the note ban", the CPI
leader said the prime minister should own up responsibility and his party was mobilising people to voice their anger and protest.
...