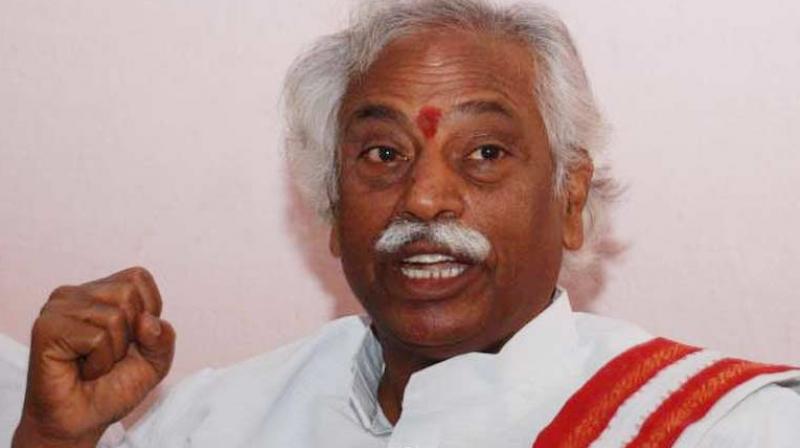 Hyderabad: Condemning Pakistan for its "evil designs" in Kashmir Valley and other places, Union Minister Bandaru Dattatreya on Sunday said the neighbouring country has resorted to a "proxy war" against India with support from Inter-Services Intelligence (ISI) to disturb unity and integrity of India.
"Pakistan is resorting to its own evil designs in Kashmir valley and other places. This is decried and condemned," the Minister of State for Labour and Employment said.
He further said that Pakistan is causing disturbances in India as well as Afghanistan.
"In case of India, Pakistan is resorting to proxy war, with cooperation and support from ISI and aiming to disturb unity and integrity of this country," the minister said.
"In this context, India is ready to convey appropriate lesson to Pakistan. India is ready to fire ten bullets for its each bullet and orders have been issued in this context. But India is still wishing to hold discussions, consultations with Pakistan in a peaceful manner," Dattatreya said at an event.
The senior BJP leader earlier paid tributes to martyrs at Kargil memorial at Parade Ground in Secunderabad on the occasion of 'Jai Jawan Tiranga Utsav' commemorating 70th Independence Day celebrations.
...