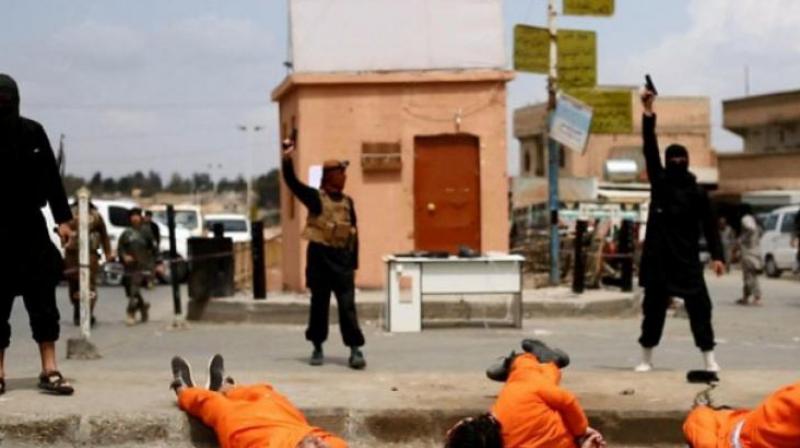 New Delhi: In what is probably the first incident of its kind, terror outfit Islamic State (ISIS) has successfully managed to radicalise and rope in an Indian studying in the United States.
The student, who hails from Andhra Pradesh and was pursuing engineering in Texas, figures in the latest video released by the terror outfit threatening to carry out attacks against India.
Intelligence agencies and the National Investigation Agency (NIA), which is conducting a through investigation into the 22-minute footage released on May 19, have identified most of the Indians in the video — Mohd Sajid alias Bada Sajid, Farooq Al Hindi alias Abu Rashid (both from Azamgarh, UP), Abu Salha al Hindi, Fahad Sheikh alias Abu Ammar al Hindi (from Kalyan, Maharashra), and Aman Tandel alias Abu Salman al Hindi and Shaheem Tanki (from Thane).
While most of these ISIS operatives have been on the radar of the intelligence agencies, what has surprised them is the presence of the engineering student in the video.
The number of Indians who have joined the ISIS seems to have risen to 40 from what was earlier believed to be around 25. Meanwhile, Union minister Kiren Rijiu said on Friday that the Centre will deal "very seriously" with the issue of the ISIS propaganda video.
According to the Union minister of State for Home Affairs, the ISIS' ideology does not have much scope to thrive in the country even as he promised action in the matter.
...