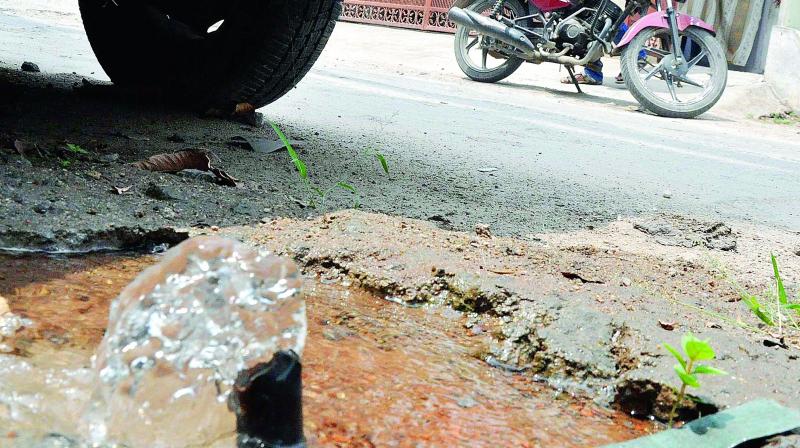 Hyderabad: The Water Board loses 9 million gallons a day out of the 355 MGD that it supplies in the city. The board blames it on leakage from old pipelines.
About 325 sq km, covering 17 of the 20 divisions, of the 688 sq km that the Water Board serves has old pipelines. Water Board managing director B. Janardhan Reddy said, leakages and illegal connections were the main reasons for losses. The state government has recently sanctioned Rs 1,900 crore for water connectivity in Uppal, Kapra, Serilingampally and Kukatpally. This is expected to bring down the leakage.
Water Board MD advised consumers not to use drinking water for any purpose other than drinking or cooking. "No water should be wasted in washing, cleaning bathing and landscaping. Every household should save 30 per cent of water they get. People should not throw away stored water to refill vessels," he said. An awareness campaign will be taken up, he said.
...