Nation
Year ender 2017: The many first steps India took to embrace transgender people
Deccan Chronicle| Sheji Sabu
Published on: December 27, 2017 | Updated on: December 30, 2017
In 2014, the Supreme Court pronounced a landmark judgement, recognising transgender people as the third gender'.
Though the transgender people got a legal recognition, it was not a smooth sailing for them because the social stigmas linked to the community continue to exist in the society.
Mumbai: Is India ready to accept the 'third gender' of the country yet? Well we will get to the answer later, first let us rewind to the origin of the words – third gender. In 2014, the Supreme Court pronounced a landmark judgement, recognising transgender people as the 'third gender'.
In the judgement, also known as the National Legal Services Authority (NALSA), the apex court ruled that people of the transgender community have equal privilege over the fundamental rights enshrined in the Constitution. The individuals have the right to self-identification of their sexual orientation, it further stated.
Another breakthrough in the move towards the upliftment of the transgender people was the Supreme Court's August 2017 verdict, in which it declared Right to Privacy as a fundamental right. The ruling enabled protection of sexual orientation of citizens.
Though the transgender people got a legal recognition, it was not a smooth sailing for them because the social stigmas linked to the community continue to exist in the society.
Nonetheless, as the saying goes, 'Where there is a will, there is a way', several transgender people crossed the many hurdles to achieve what they aimed to.
Answering the question, whether or not India has opened its heart for the transgender persons, here are a few successful stories, from 2017, of people from the marginalised community:
India got its first transgender judge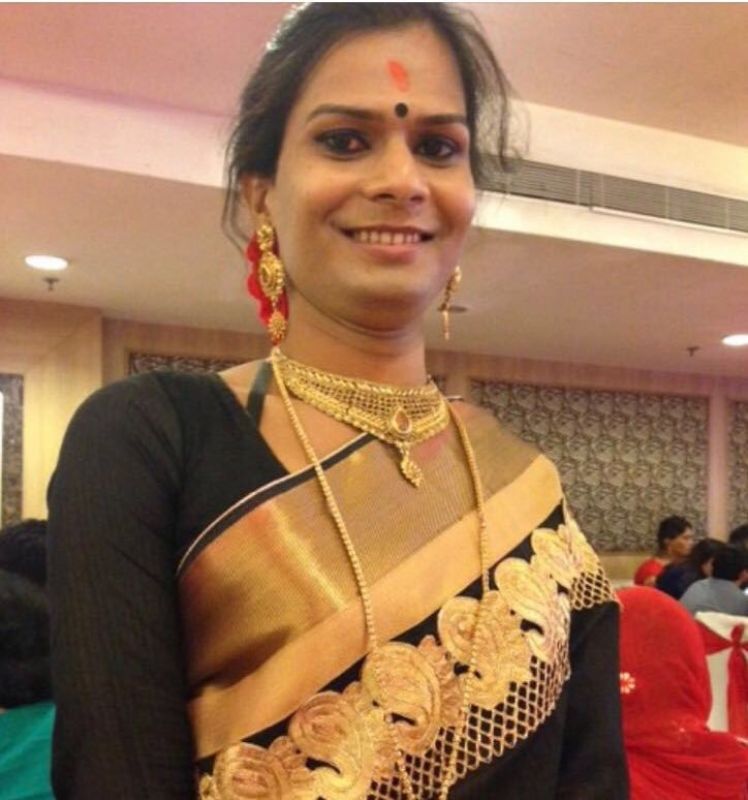 (Photo: Twitter/@cgalgale)
Joyita Mondal from West Bengal made history on July 8, 2017, when she became the first transgender judge to attend a Lok Adalat at Islampur in North Dinjapur district of the state.
Beginning her journey as a social worker, Mondal worked for the betterment of her community, sending a strong message against 'gender bias' against the transgender people.
"If transgenders start getting government jobs, then their condition will become better, as due to the social discrimination, they are forced to run away from their homes and indulge in age-old hijra activities in India, like dancing in marriages or becoming sex workers," Mondal had said after being appointed a Lok Adalat judge.
Tamil Nadu gives India first transgender police sub-inspector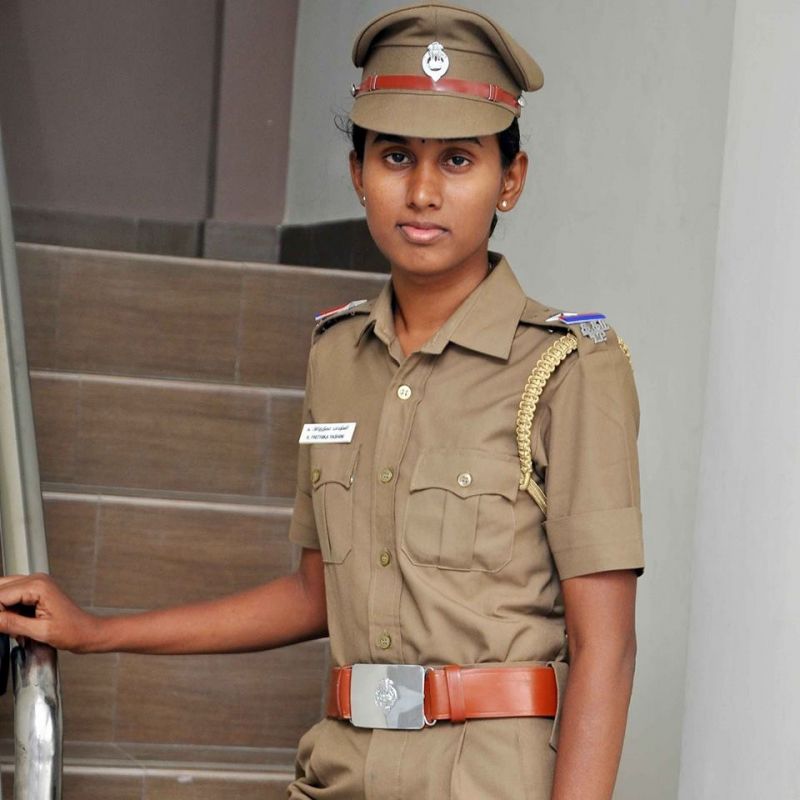 (Photo: Facebook/Prithika Yashini)
Born a male in Salem, K Prithika Yashini felt as a "woman trapped in a man's body" when she reached teenage. The 26-year-old underwent a sex reassignment surgery after coming to Chennai and went on to apply for the post of sub-inspector as a 'transgender'.
However, the police force rejected her application stating that there were only two columns under which she had to file her application. But, she did not give up the fight just yet and took Tamil Nadu Uniform Services Recruitment Board to Madras High Court. And, she won the fight for her right as the high court ruled in her favour, paving the way for her to become the sub-inspector of police.
Read: Chennai: First trans-woman sub-inspector completes training
She took charge as the sub-inspector of police at Dharampuri police station after completing her training at Tamil Nadu Police Academy.
First transgender beauty queen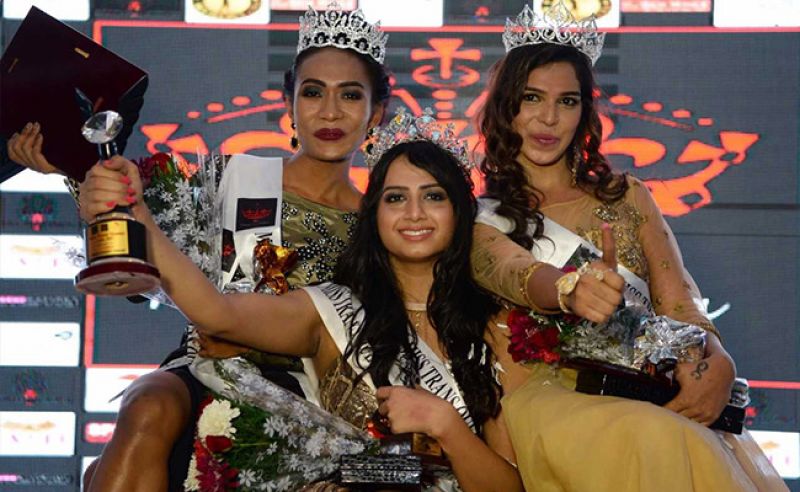 (Photo: AFP)
26-year old Nitasha Biswas from Kolkata made history after she became the first trans-woman to bag Miss Transqueen India 2017 title at a beauty pageant in Gurgaon.
Nitasha's next call of duty is Thailand where she will be representing India in the Miss Trans Queen International.
Kochi Metro employs 23 transgender people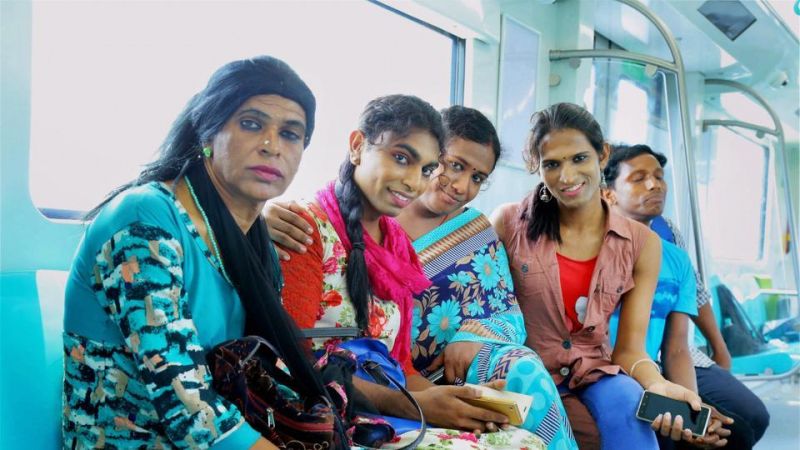 (Photo: PTI)
In a first, Kerala's Kochi Metro Rail Ltd. deployed 23 transgender people in May to push for the welfare of the marginalised and neglected community.
This was for the first time a government-owned company in the state provided bulk employment to members of the 'third gender'.
The Kochi Metro is further planning to deploy 60 more transgender employees in the next two years.
Karnataka's first transgender Radio Jockey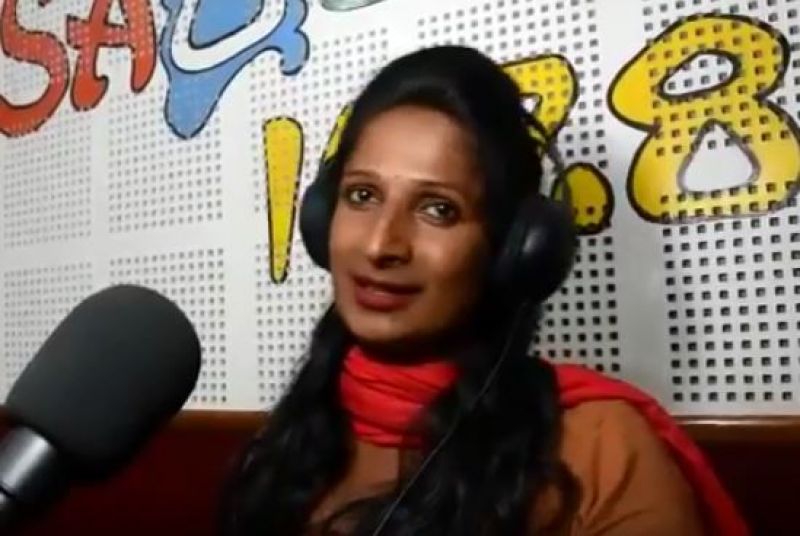 (Photo: YouTube screengrab/Sarang SAC)
Kajal from Mandya district in Karnataka became the first transgender radio jockey from the state. Her passion for singing and dancing took her move to Mumbai where she worked as a bar dancer and later joined a circus company as a dancer.
It was during her stints with the circus company, when Kajal returned to Karnataka and decided to settle there. Nine years after settling down in Brahmavar, she made her debut in radio show 'Shubamangala' on November 21 as a Radio Jockey.
'Shubamangala' airs on Mangaluru's Community Radio Sarang 107.8 every Tuesday from 5-6 pm. She has already done several segments on issues concerning the transgender community.
Rajasthan's first transgender police officer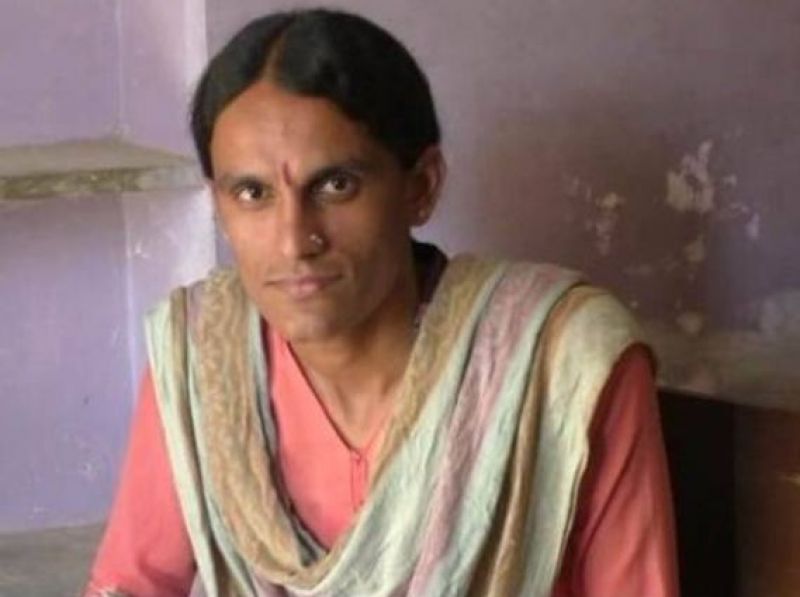 (Photo: ANI)
Another transgender person in India fought against all odds to join the police force. This time in Rajasthan, where a transgender person won her battle in court to become the first transgender constable in the state.
Ganga Kumari had cleared the police recruitment test in 2013, but was denied the post because of her gender. She later knocked the doors of Jodhpur High Court for justice.
Calling it a case of 'gender bias', the high court on November 13, 2017, ruled that Ganga should be appointed within six weeks from the date of order.
By recruiting Ganga, Rajasthan became the second state to recruit a transgender after Tamil Nadu.
First plus-size transgender model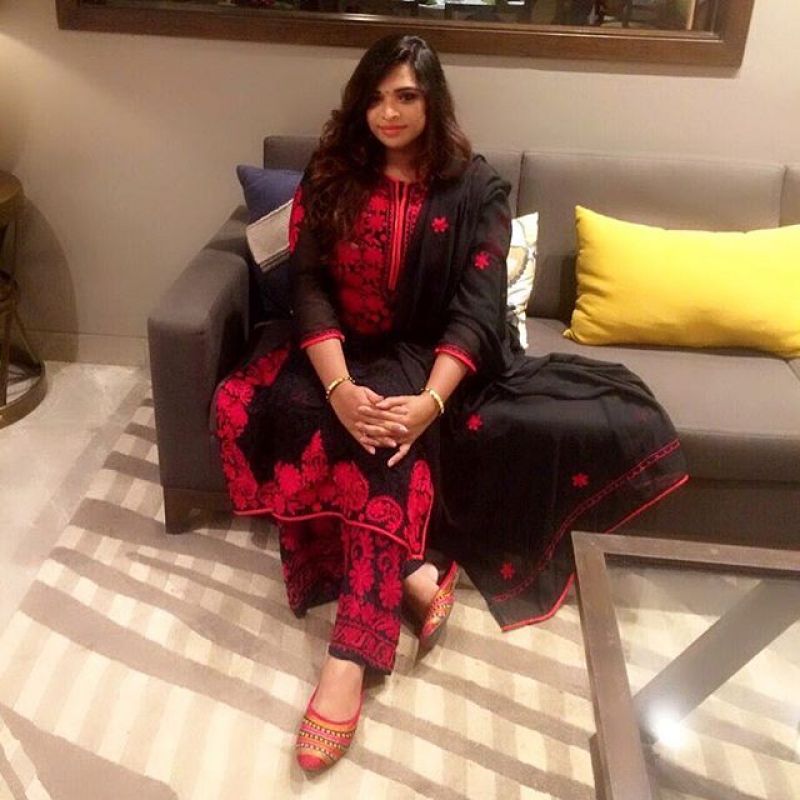 (Photo: Facebook/Mona Varonica Campbell)
Andhra Pradesh's Mona Varonica Campbell became India's first and only plus-size transgender model.
Like many, Mona also faced discrimination and opposition from various segments of society. Since her childhood, Mona had dreamt of being a woman and joining the fashion industry. She faced opposition from her family but nothing could stop her from achieving her dream.
Her first big break came when she walked for designer Wendell Rodricks at the Lakme Fashion Week 2017, as the showstopper.
Chhattisgarh to recruit transgender constables in police force
Chhattisgarh is also set to join Tamil Nadu and Rajasthan in recruiting transgender people in the police force,
Following the directions of the Chhattisgarh government, the state police in December this year declared that it will recruit constables from the transgender community over the next two months and even deploy them in Maoist-affected regions.
These stories tell us that India is taking steps, though small, but precious ones, to accept the people of the community that has been discriminated against and ignored for decades. We have a long way ahead to completely accept transgender people irrespective of their sexual orientation, but with these small steps we have hopes of becoming a society that treats transgender people as equals.
Latest News
Most Popular
Columns