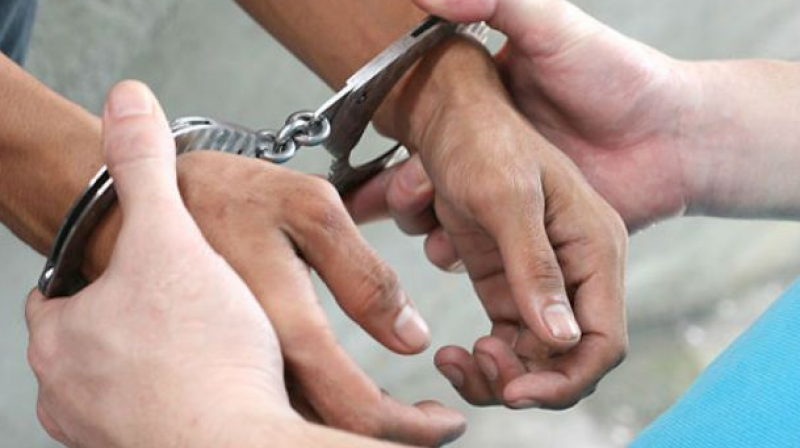 Hyderabad: A man who impersonated as personal secretary to VVIPs and cheated people under the guise of getting their work done was arrested by the West Zone task force team Hyderabad on Tuesday.
The accused gained the trust of victims by calling them from a SIM card from Delhi and saving the contact in truecaller as ' South Block Delhi'. Police said that two years ago, he was arrested impersonating as the personal secretary to different VVIPs. He used to work in the film industry.
Inspector B. Gattu Mallu of West Zone Task Force team said, "He procured one SIM Card from Delhi through one of his friends. He saved the contact as 'South block Delhi' in truecaller. By using the same he made calls and messages to Government officials and others for the purpose of settlements and other matters by posing himself as Personal Secretary (PS) to VVIPs. He speaks fluent English and deceives the victims. He made calls to government offices for recommendation for jobs, postings, transfers of Police officers."
In one case, he called C.V.Rao, chairman of Obul Reddy Public School, Jubilee Hills, Hyderabad for a school seat by taking an amount of Rs 65,000. In another case the accused made a call to a woman by posing as general manger of HDFC Bank and informed her that she has been selected for job in HDFC Bank and cheated her by taking an amount of Rs 90,000.
The accused also cheated one person by taking Rs 7 lakh by promising to to settle an issue. On the complaints given by the victims cases were registered against him.
...