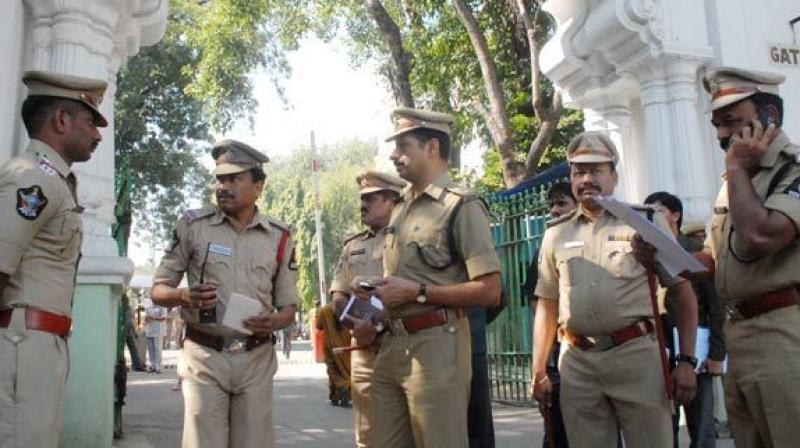 Chennai: A city court on Wednesday granted bail to 27 persons arrested on a charge of burning police vehicles during agitation near the Marina beach on Monday. When the bail petition filed by K. Iniyavanan (28) and 26 others came up for hearing before the principal sessions court on Wednesday morning, the principal judge, M. Nazir Ahamed, posted the matter to the afternoon.
Soon after commencing the hearing in the afternoon, the counsel for the petitioners, M. Mohanakrishnan, submitted that the police foisted case against 27 youth.
He said, "They are innocent and they never went to places where the violence took place". Everyone knows that the students and youth took part in a peaceful protest for the cause of conducting jallikattu in the state. Advocates from Madras High court and office bearers from MHAA also had supported the students and taken part in the agitation.
The advocates submitted to the court that there is plenty of evidence in the circulation of police burning vehicles and throwing stones and causing hurt to innocent bystanders. However, the Mylapore police registered a case against the 27 accused under various sections of IPC including 307 (attempt to murder). Stating that the petitioners are innocent, he sought the court to enlarge them on bail.
Vehemently opposing this, city public prosecutor M.L. Jegan submitted that the petitioners set fire to two police vehicles, including a minibus. They destroyed public properties and indulged in violence. He sought time till Monday to file a reply on the properties destroyed in the violence.
The principal judge M. Nazir Ahamed said, sometimes video in WhatsApp may be true and sometimes may not be true. Purely based on participation, we cannot determine either innocence or guilt. At the same time, it is true that police vehicles were destroyed in fire.
The principal judge granted bail to them and directed them to stay in Chengalpet until further orders. He also ordered them to execute a bond and sureties for a sum of Rs 10,000.
...