Nation
MD, chief operating officer of Unocoin arrested for cheating
Deccan Chronicle | DC Correspondent
Published on: October 24, 2018 | Updated on: October 24, 2018
The duo installed a cryptocurrency kiosk without the permission of the government.
Sathvik Vishwanath
Bengaluru: A day after the arrest of the Harish B.V. (37), chief operating officer of Unocoin, a crypto assets trading and blockchain firm, for illegally installing a cryptocurrency exchange ATM at Kemp Fort Mall on Old Airport Road,
Cyber Crime sleuths of Central Crime Branch (CCB) also arrested company's MD Sathvik Vishwanath (32)on Wednesday.
The duo, both from Tumakuru, were booked under various sections of the Information Technology Act 2000 and Indian Penal Code, including criminal conspiracy, forgery and cheating. The cyber crime police said the duo were arrested for installing the cryptocurrency kiosk without the permission of the government and the move was part of a larger criminal conspiracy.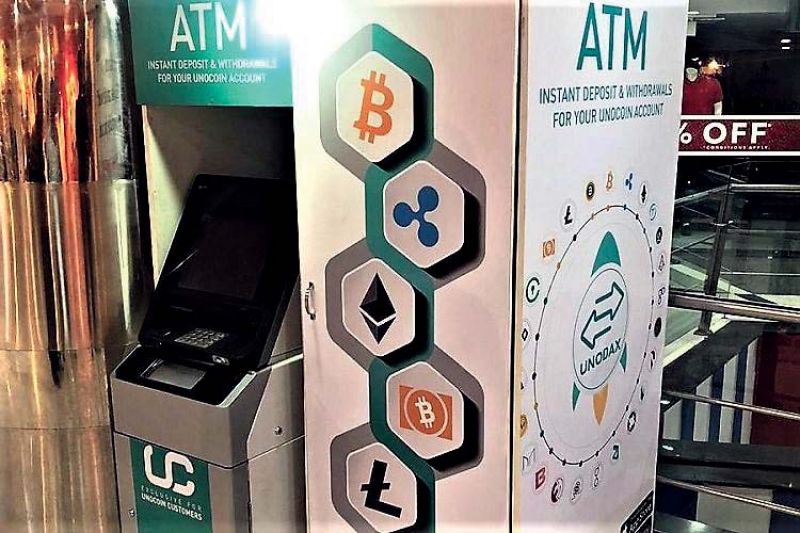 The Bitcoin ATM setup in Bengaluru
Since its installation on October 14, the kiosk had become the talk of the town for being the first such cryptocurrency kiosk in the country, and one among over 3,000 such kiosks around the world.
The police said Harish and Sathvik were arrested following a complaint from the Fraud and Misappropriation squad of the CCB that the duo through the installation of the ATM were planning a huge fraud. Moreover, the company which operates from Rajajinagar did not have permission from the government.
The duo has been booked under the Information and Technology Act 2000 (66 - Computer related offences) and IPC 1860 - 34 (Acts done by several persons in furtherance of common intention), 468 (Forgery for the purpose of cheating), 120B (Criminal conspiracy), 420 (Cheating), 465 (Forgery), 471 (Using as genuine a forged document) and 474 (Having possession of a document, knowing it to be forged, with intent to use it as genuine).
While the police claim to have seized the ATM on Tuesday, a tweet posted on Sunday from the company's account read, "Our Machine didn't go well with few mainstream media reports who projected it under a negative light. The machine is still under final testing mode and it will be up and running in the upcoming week. The machine has been temporarily moved from its original place of installation."
Latest News
Most Popular
Columns