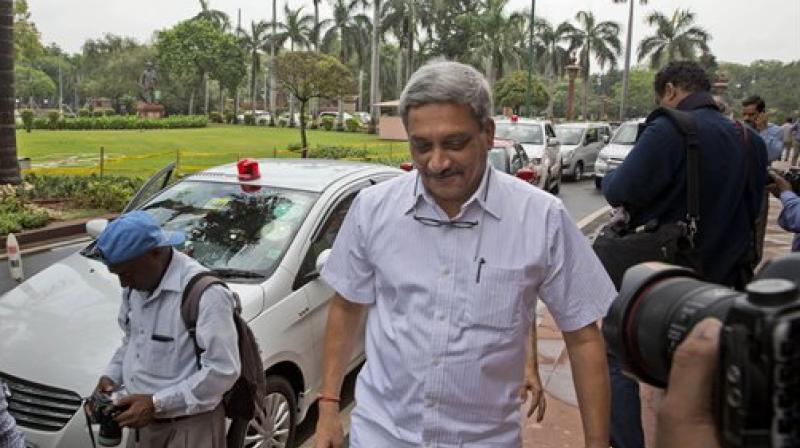 New Delhi: Congress leader Mallikarjun Kharge on Monday sought a statement from Defence Minister Manohar Parrikar on the fate of the Indian Air Force AN-32 aircraft which went missing over Bay of Bengal with 29 defence personnel on board four days ago.
"It is an important matter, entire country is watching. Defence Minister should have spoken in Parliament because families are concerned," Kharge said in the Lok Sabha.
Parliamentary Affairs Minister Ananth Kumar said the Government, Defence Ministry and Air Force were working to locate the aircraft and rescue the people.
"Entire country is concerned. I will convey your message to the Defence Minister," Kumar said.
The AN-32 plane, with 29 personnel on board including four officers, went missing on Friday over the Bay of Bengal on its way from near Chennai to Port Blair.
Raising the matter during zero hour, Kharge said the Defence Minister should apprise the House as to what steps are being taken to locate the aircraft and whose mistake it was that the aircraft went out of radar coverage.
As several other members, including Deepender Singh Hooda (Cong) and Anurag Thakur (BJP), sought to speak on the issue, Speaker disallowed them saying everyone was equally concerned and there was no need for everyone to speak.
...